We are hiring! Do you know anyone searching for positions such as teachers, custodial staff, summer camp workers, guidance counselors, coaches, and more? Please share these opportunities with them. There are immediate opportunities for custodians at Easley High School and Clemson Elementary. Visit pickens.k12.sc.us/page/join-our-team to apply online. Join our SDPC team!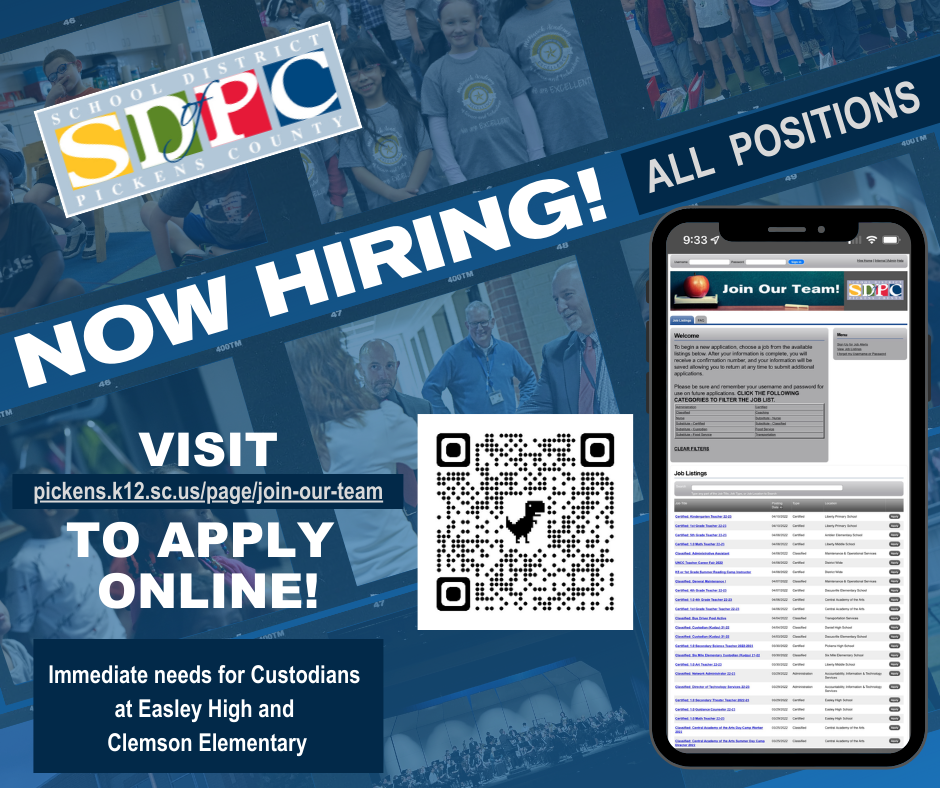 We will have Fall sports parent meetings this week in the GMS auditorium. Our GMS Volleyball Parent Meeting will be Tuesday night 4/12 at 6 pm. Our GMS Football Parent Meeting will be Thursday night 4/14 at 6 pm. Interested student athletes and their parents should attend.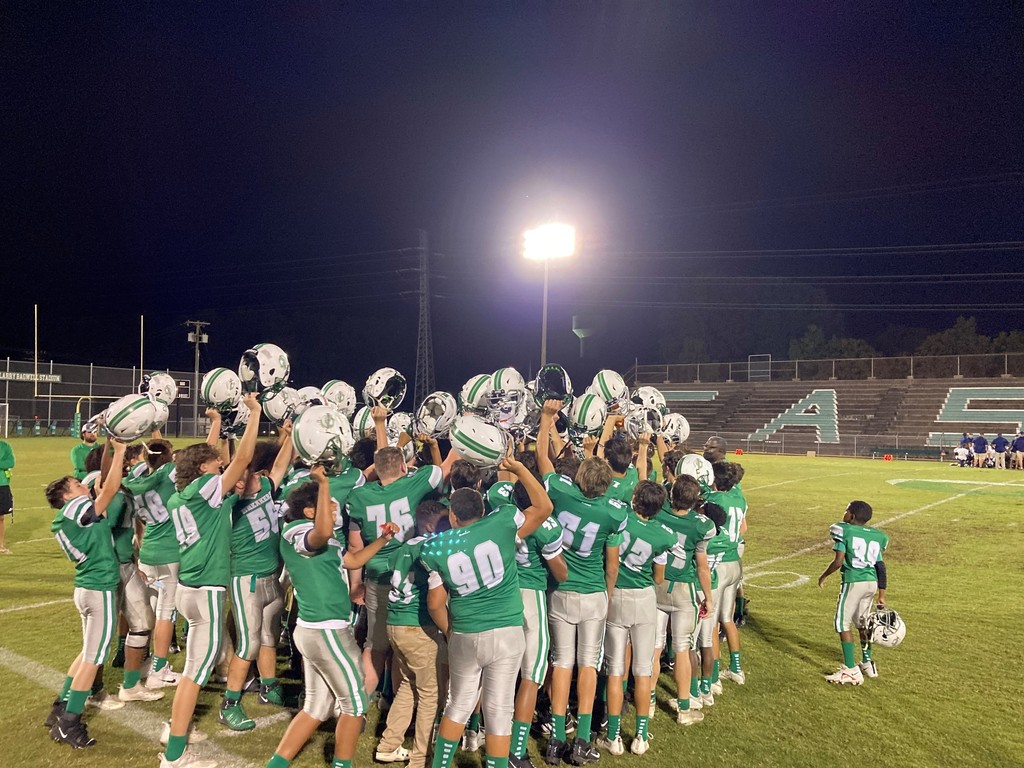 Our Spring Fine Arts Concert Series begins Monday night, April 11, with our Chorus performing at Easley First Baptist Church at 7:30 pm. Our Strings Orchestra Concert is April 26 at EHS auditorium at 6:30 pm. Our Band Concert is April 28 at GMS Gym at 6:30 pm. See you there!

Thank you Gettys Middle School students, our families support and our volunteering teachers and staff! You set a Gettys record dance attendance of 701 students! Unbelievable tonight as it was nearly two years since our last dance and our great students deserved it! Great to be together again at Gettys Middle!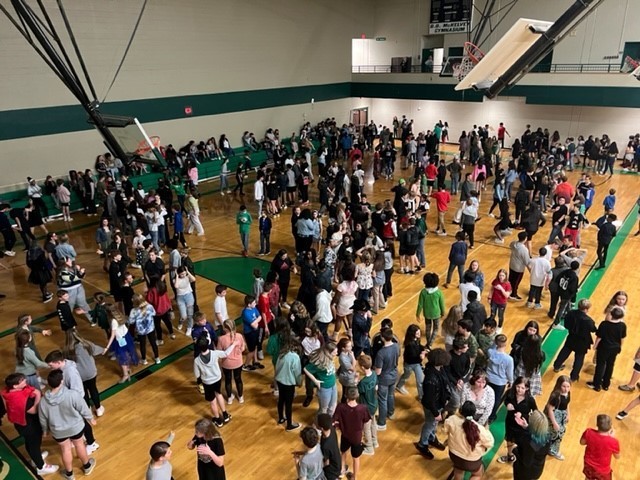 Gave our first Gettys Greatness recognition to two East End students that Dr. Cory witnessed serving others by taking the initiative to help clean up lunch tables at Merrell's Pizza. Thank you Nolan Oglesby & Aadyn Jenkins for showing great character and #GettysGreatness today!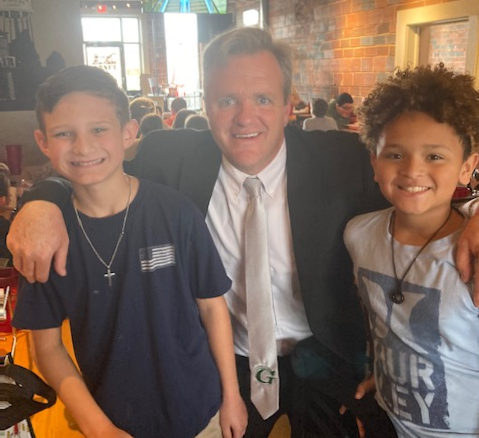 Loved having all of our 5th grade elementary students visit GMS today for a tour! Easley schools working together to prepare them for 2022-2023. 5th grade parents invited to Parent Night on 3/10 at 6 pm or Makeup Night 4/5 at 6 pm.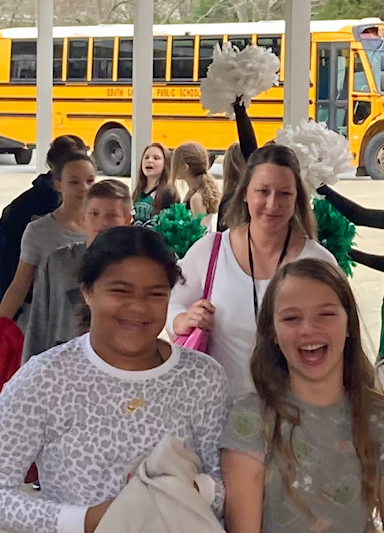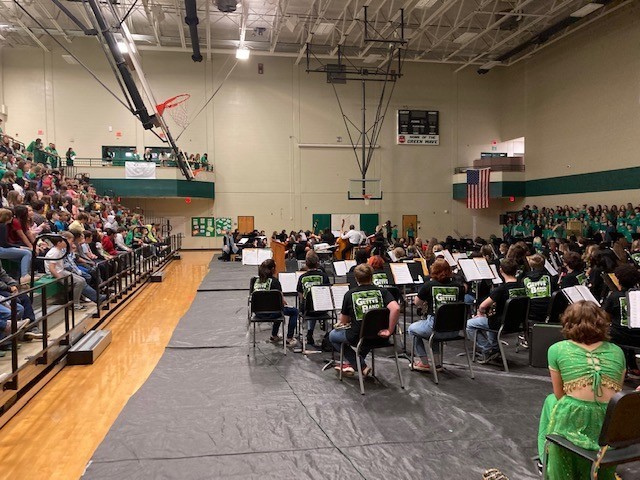 Students performing Aladdin Jr. at Gettys Middle and the historic W.M. Scott Auditorium tonight! Shows also Saturday at 2pm and 6:30.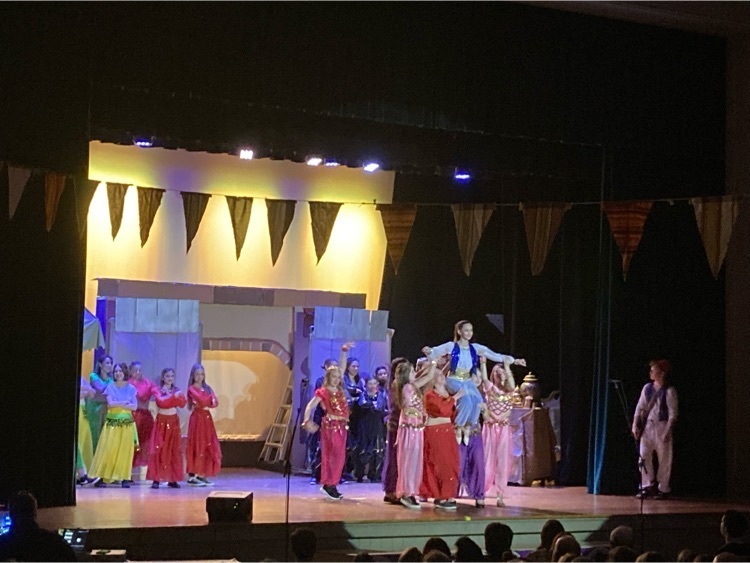 The Pickens County Career & Technology Center invites you and your family to our Mega Open House on Tuesday, March 1st, 5:30-7:30pm! Explore all of the programs that the PCCTC has to offer and say hello to our incredible teachers. Demonstrations and handouts will be going on throughout the evening. Free hot dogs for the first 300 people! We look forward to seeing everyone!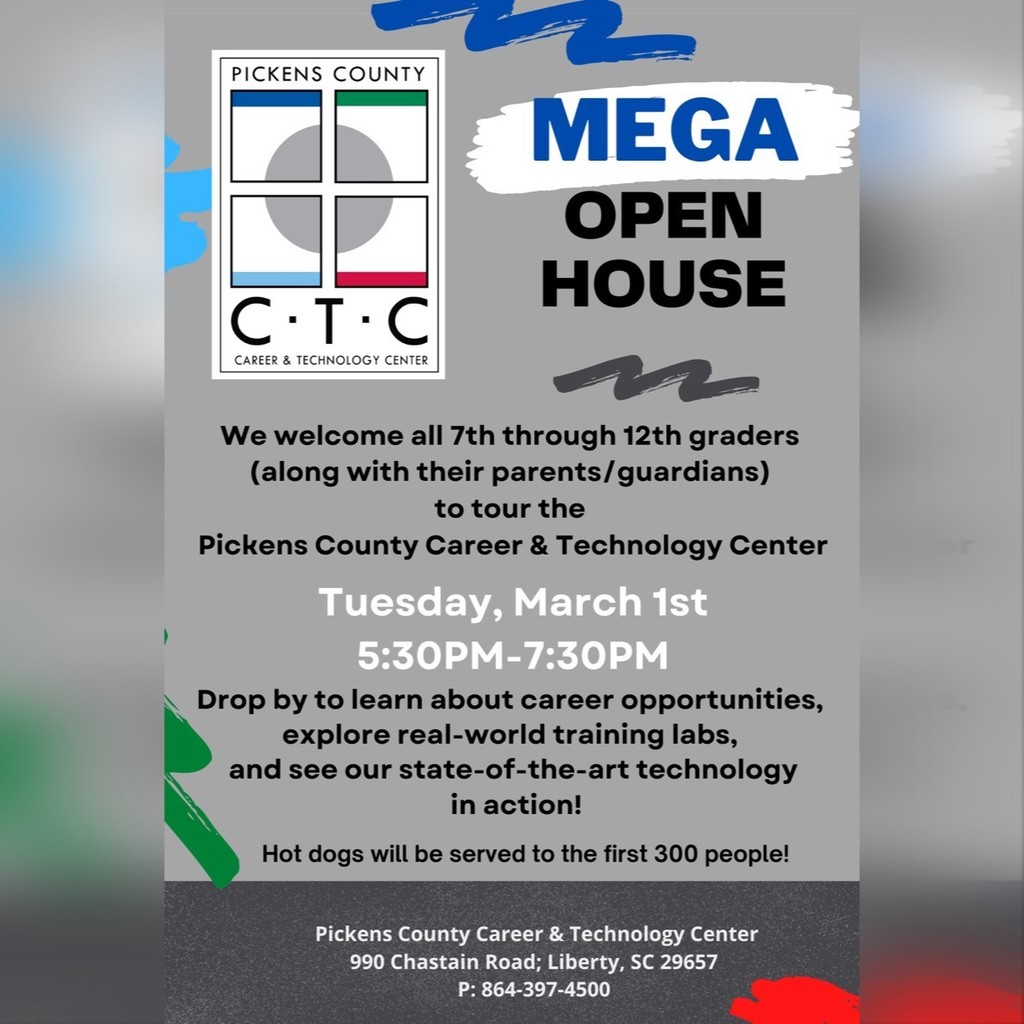 National School Counseling Week is Feb. 7-11, and we're happy to join our schools in celebrating. Every day, school counselors make a difference for students! Join us in thanking them for all they do! #SDPCBetterTogether #NSCW22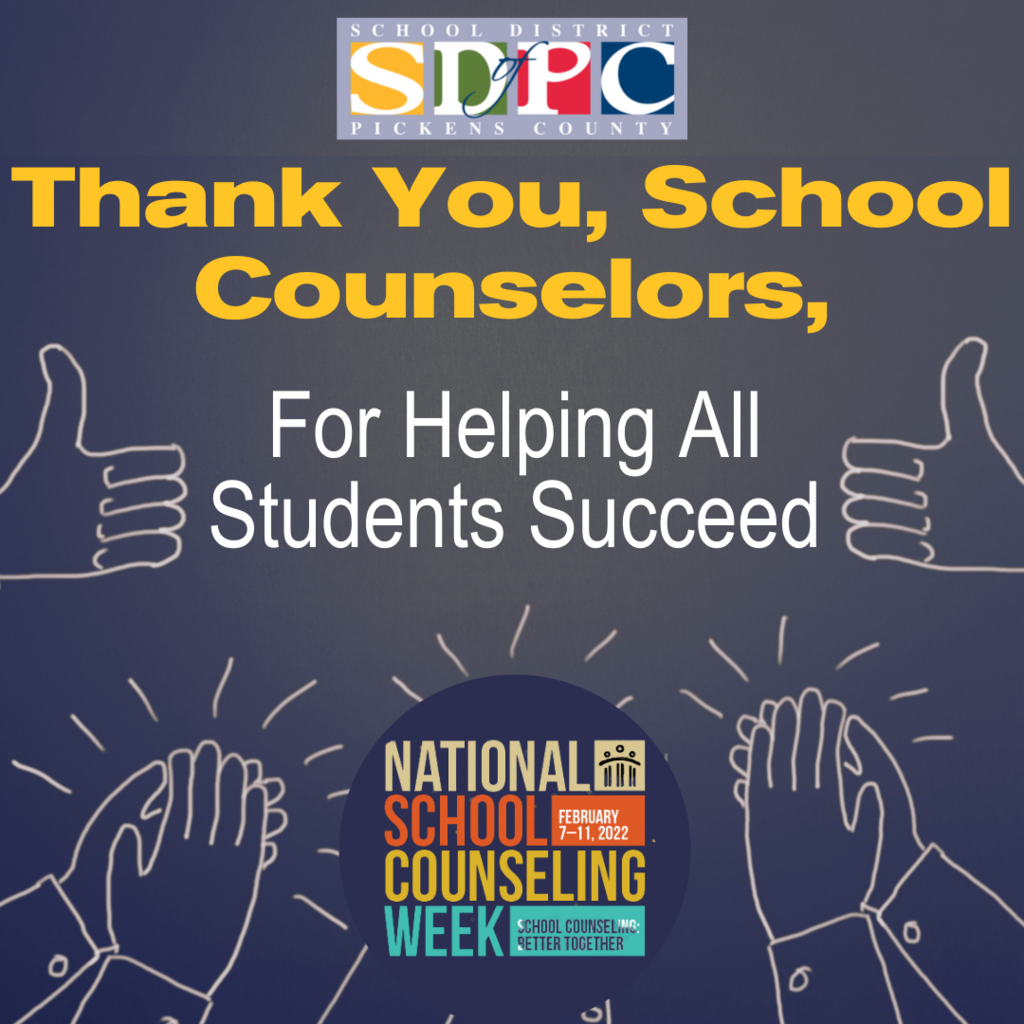 🚨Reminder🚨: There will be no school: Friday, February 4, 2022 Friday, February 18, 2022 Monday, February 21, 2022 These days are planned breaks on the 2021-2022 calendar. (Note: The free COVID-19 testing center for SDPC will be closed on these dates)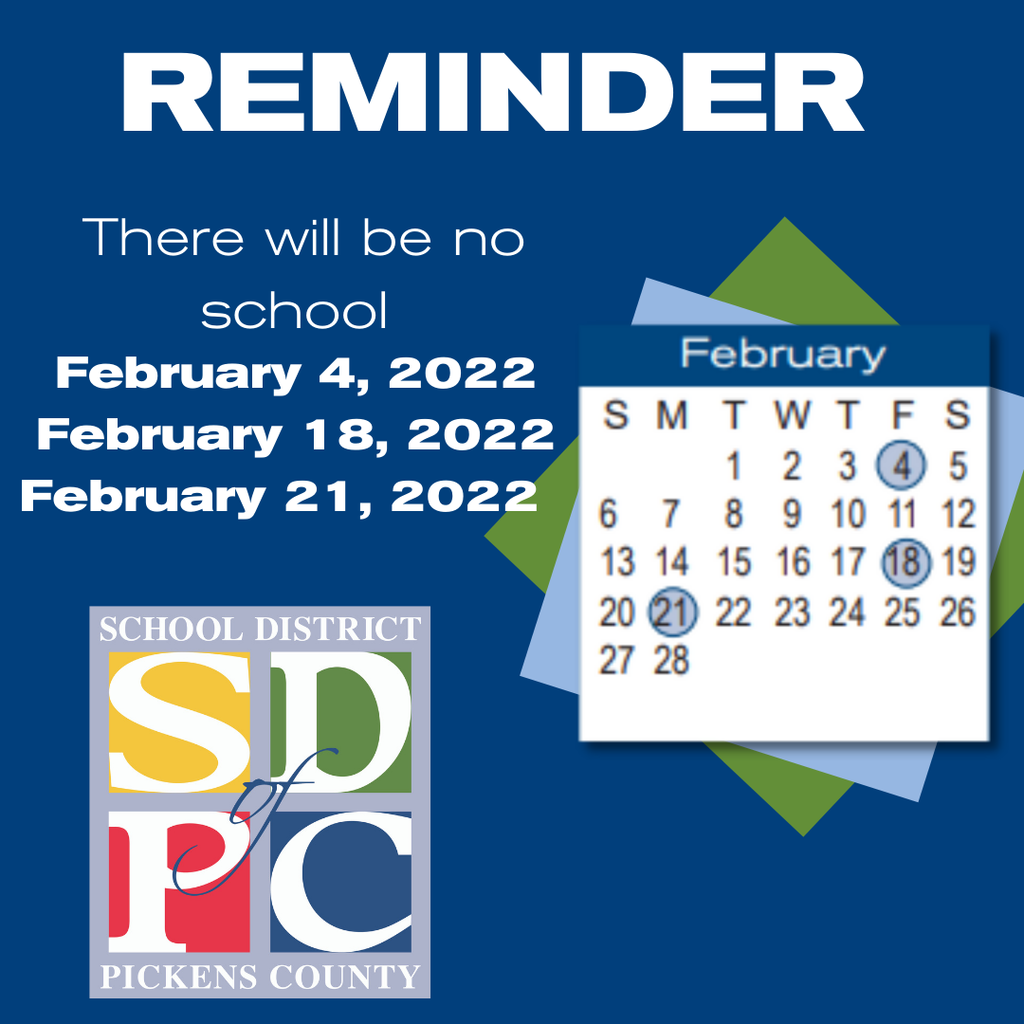 Our All-County band members playing at Pickens High tonight! Congratulations to our award-winning students!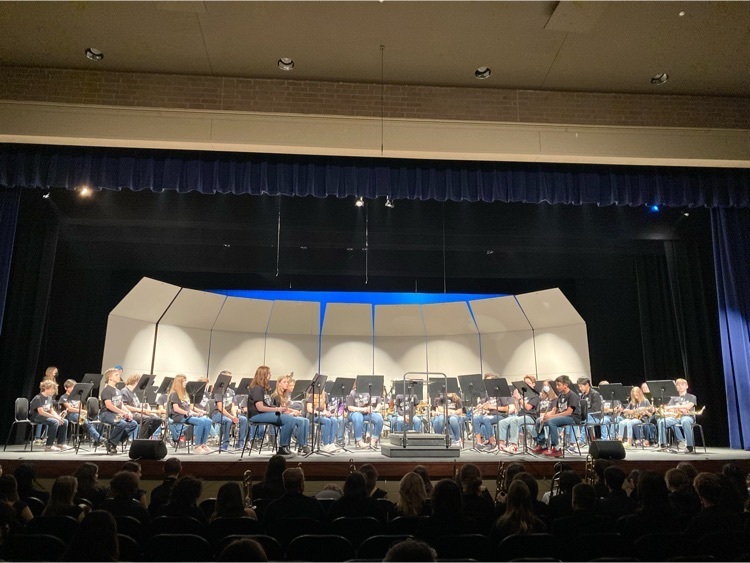 Gettys Robotics travelled to Powdersville Middle last weekend and dominated the competition. Congratulations to Robotics Team 77240G for their win and for receiving the Tournament Champions Award. This makes the second consecutive award this season for Mr. Tharpe's team. This team is made up of Calder Adams, Anders Mikkelson, and Wyatt Reeves. This qualifies them for the State Championship in March and the National Championship Tournament later in April.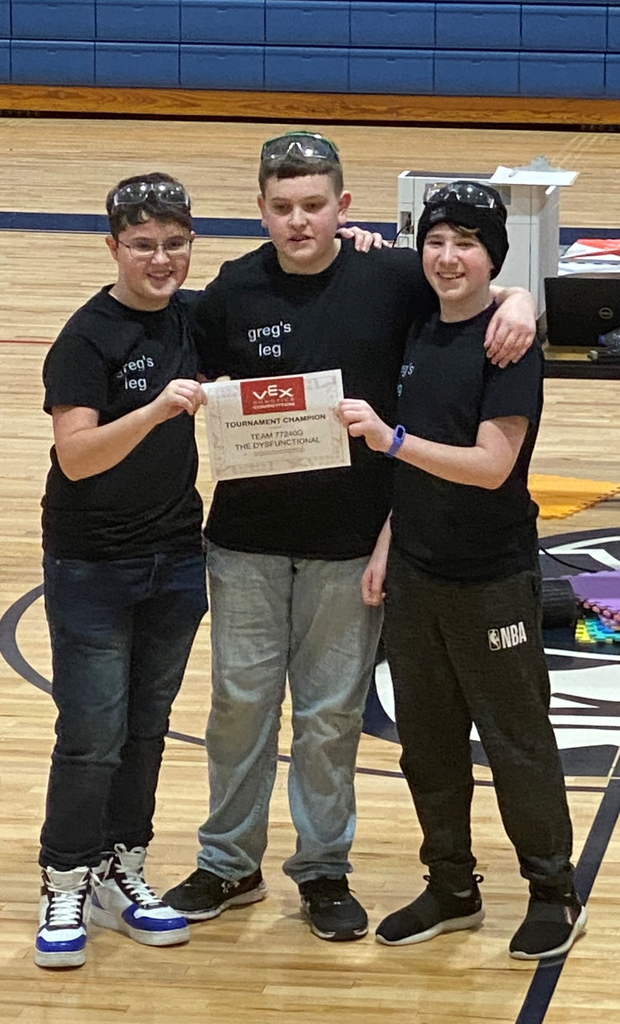 Thank you to our 8th grade student athletes and all of their families support of our basketball and cheer programs!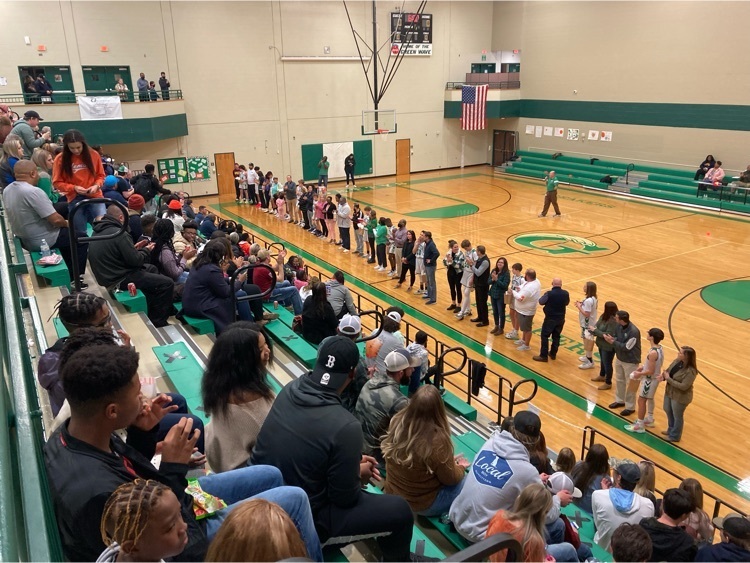 SDPC announced Friday, Jan. 21 will be a Digital E-Learning Day. Students will be responsible for completing work for "B" day classes. Students will have five days to complete Friday's work. Our Miss GMS Pageant Parent Meeting for Friday is canceled and will be rescheduled to Tuesday night, Jan. 25 at 7 pm in our auditorium. The robotics event for GMS is canceled for Saturday morning. Saturday School at GMS is canceled for Saturday morning. Staff is available via email for any assistance. Thank you

SDPC and GMS will have a two-hour delay for Thursday, January 20. Campus will open for students at 9:45 am. Classes begin at 10:30 am. Breakfast will not be served. We will have a modified schedule with second exploratory only and it is an "A" day. Our basketball games vs Glenview Middle were canceled by Anderson 5 as they will not have school events. Our after school tutoring program will continue tomorrow. PCVA MAP testing has been rescheduled to Jan. 28 from 8:45-10:45 am for Reading and Jan. 31 from 8:45 to 10:45 am for Math. Please use caution in our community, car line and around campus as there are still some areas of ice and snow present. The GMS bell schedule link for Thursday:
https://drive.google.com/file/d/1LXhDwIzIJ4WNH9YMW082moWwKSrQnN9i/view?usp=sharing

The School District of Pickens County (SDPC) will open on a two-hour delay on Thursday, January 20, 2022, due to the continued danger of ice on shaded areas and on secondary roads. The two-hour delay gives additional time for ice to melt off the roads and will improve visibility for drivers. -- Morning 3K and 4K classes are canceled. PM classes operate on a normal schedule. -- No Buses on Icy Roads -- High school students (including Career Center) should check their Schoology messages for adjusted class times and bell schedules.