January 19 is a Digital E-Learning Day for students and today is a "B Day" so students are responsible for their B day classes work today. Our main office is closed today. The basketball games for tonight vs Robert Anderson have been rescheduled to February 3. Students will have five days to turn in their assignments. If needed you can reach us via email for any assistance. Thank you

Wednesday, January 19, 2022 will be a Digital Learning Day for the School District of Pickens County due to the continued danger of icy roads. Students will not attend school in-person. While there are areas in our county that have improved, there are many shaded areas that continue to have noticeable ice and black ice on roads. Temperatures are expected to drop again tonight and are not predicted to rise above freezing until after 9:00 am. Even with a delay, transportation would have to occur on the roads prior to this time.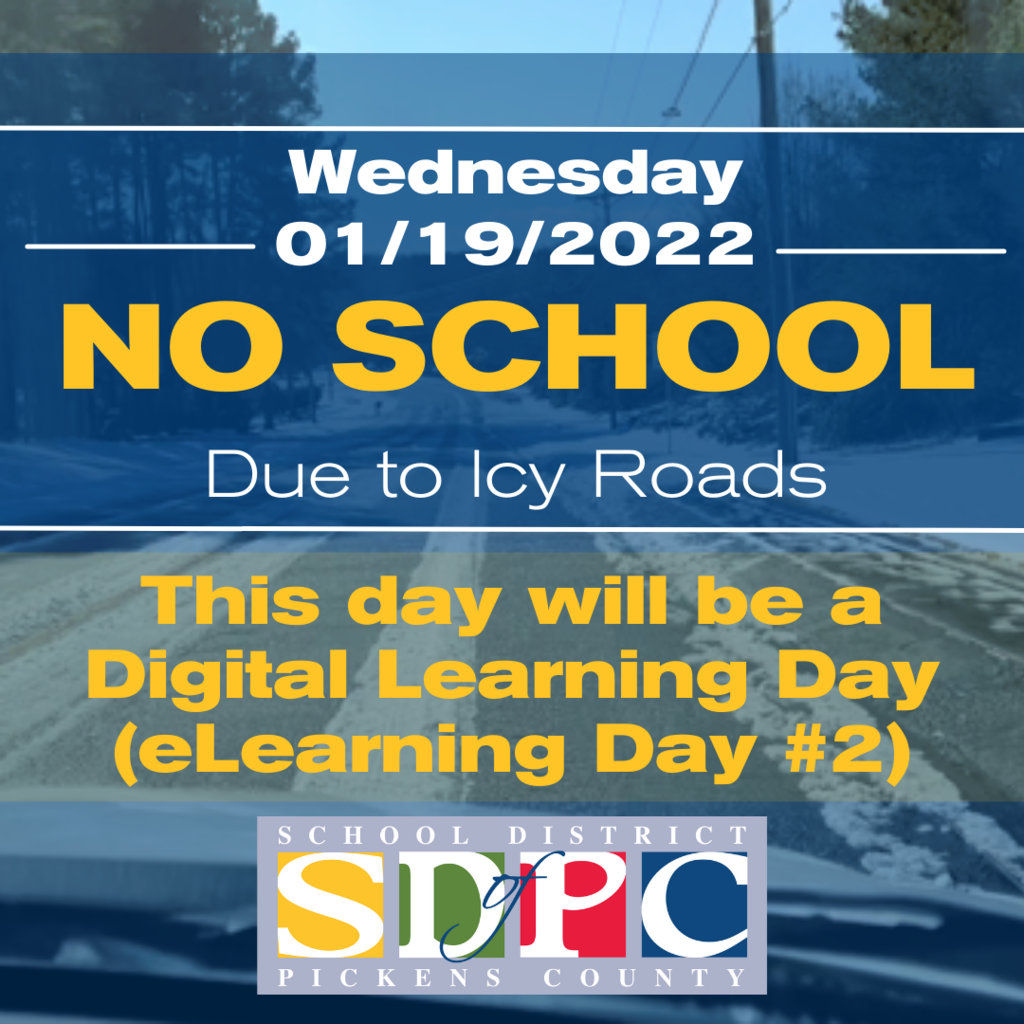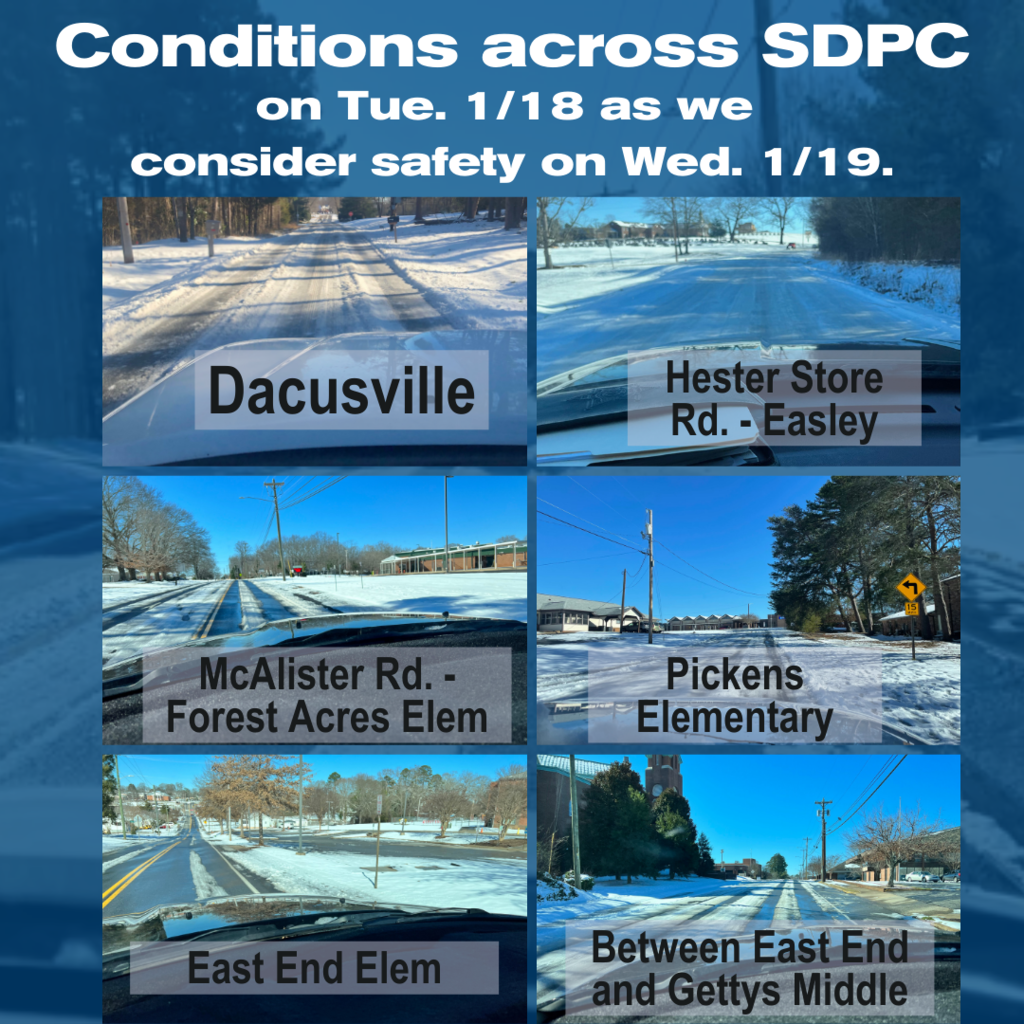 GMS students will not attend face-to-face on Tuesday, January 18 as the district has communicated it will be a Digital E-Learning Day. Our main office will be closed on Tuesday, January 18. Assignments will be posted by each teacher in Schoology in a folder named: Digital Learning Day, January 18. For our school, January 18 is an A-Day so your child is responsible for their A-Day class assignments. Your child's work will be due 5 days from the date that students return to school. There will be no school activities or sports on Tuesday, January 18. Any updates regarding Wednesday will be communicated by the district as they review conditions around the district. Thank you

Tuesday, January 18, 2022 will be a Digital Learning Day for the School District of Pickens County due to icy roads. Students will not attend school in-person. Temperatures are expected to drop into the teens tonight following the snow, sleet, freezing rain from yesterday. Noticeable ice and black ice on roads throughout the county is a serious concern tomorrow morning. We will make a decision regarding school for Wednesday (January 19, 2022) on Tuesday evening.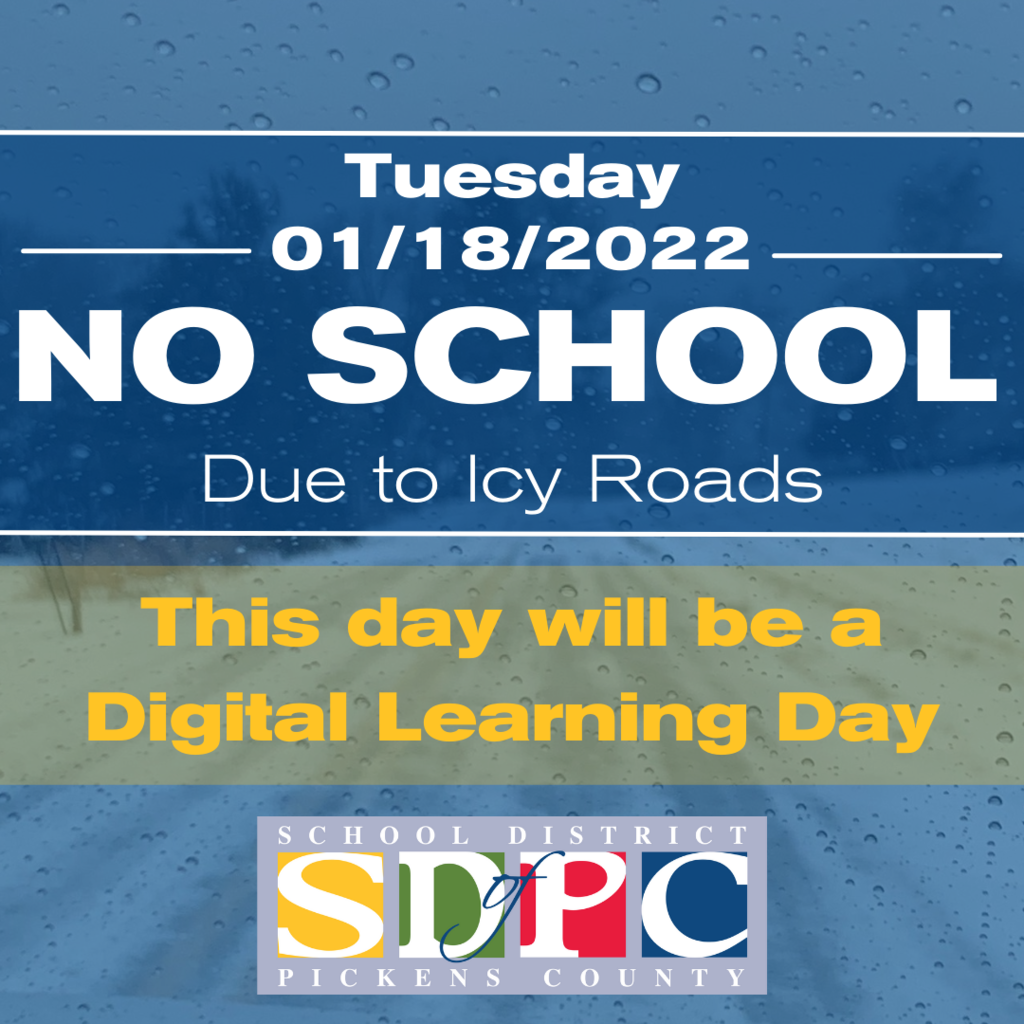 The next basketball games were moved to Wednesday night at this time. The boys will play Jan 19 at Robert Anderson starting at 5:30 pm. The girls will play at home vs Robert Anderson on Jan 19 starting at 5:30 pm. If the games have to be rescheduled again we will notify you.

Gettys Middle congratulates another outstanding teacher, Dr. Melanie Callahan that received WYFF's Golden Apple Teaching Award. Students and parents alike have always commented on Dr. Callahan's caring approach to her students and families. Even one of her former students, Ada Bates, commented that her former teacher's incorporation of a pop song helped her remember some historical events that was needed on one of her AP Exams. Dr. Callahan volunteers her time after school with her leadership in our school's History Club that has provided engaging Social Studies topics beyond the school day like our recent Veteran's Day and a discussion on the events of 9/11. Dr. Callahan is "Making Gettys Great" so please join me in showing our appreciation and thanks to another outstanding Gettys Middle School teacher!
https://www.wyff4.com/article/gettys-middle-school-teacher-wins-golden-apple-award/38390317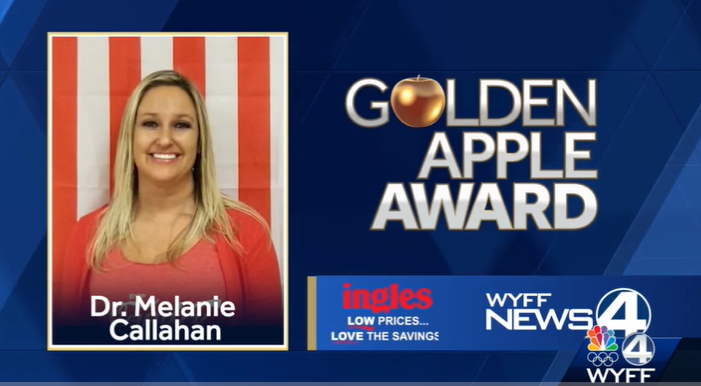 Save the Date for Kindergarten Registration! It's almost time for 3K, 4K, and 5K students to enroll for the 2022-23 school year! SDPC will start registration for the 2022-23 school year beginning in February. Parents can begin the registration process online now by entering their information into the New Student Gateway:
https://www.pickens.k12.sc.us/page/new-student-gateway
Schools will use this registration to contact parents of potential 3K and 4K students to set up screening appointments. More information regarding 3K and 4K programs for the 2022-23 school year will be available in February. For answers to common registration questions, visit our website at:
https://www.pickens.k12.sc.us/page/registration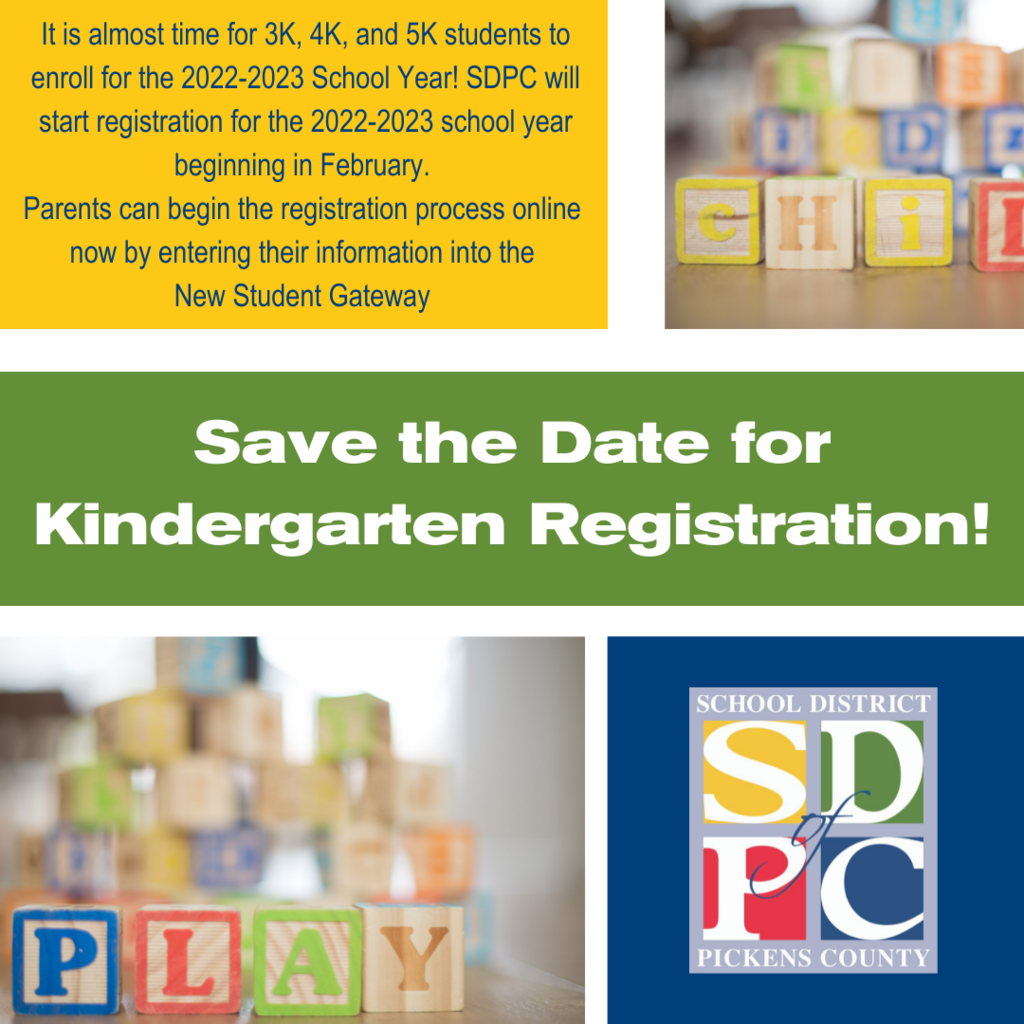 The GMS Boys Basketball games vs Pickens Middle at Pickens that was previously scheduled for tonight will be rescheduled for later in January due to COVID contact tracing. The GMS Girls Basketball game will continue tonight vs Pickens at GMS starting at 5:30 tonight as planned.

GMS requests that if your child has tested positive for COVID over the holiday break that you please notify us by link below. Also, if your child is a household/close contact of a positive case please complete this form linked below:
https://bit.ly/GettysCOVIDreporting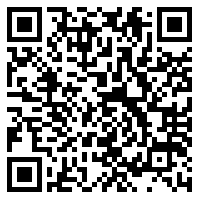 If your child has COVID symptoms over the holiday break, please use the following QR code that links you to the form to communicate with us your child's information and a member of GMS Admin team will be back in touch with you.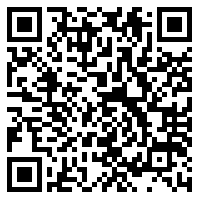 Wonderful holiday music from our school to you! Thanks to Gettys Band tonight!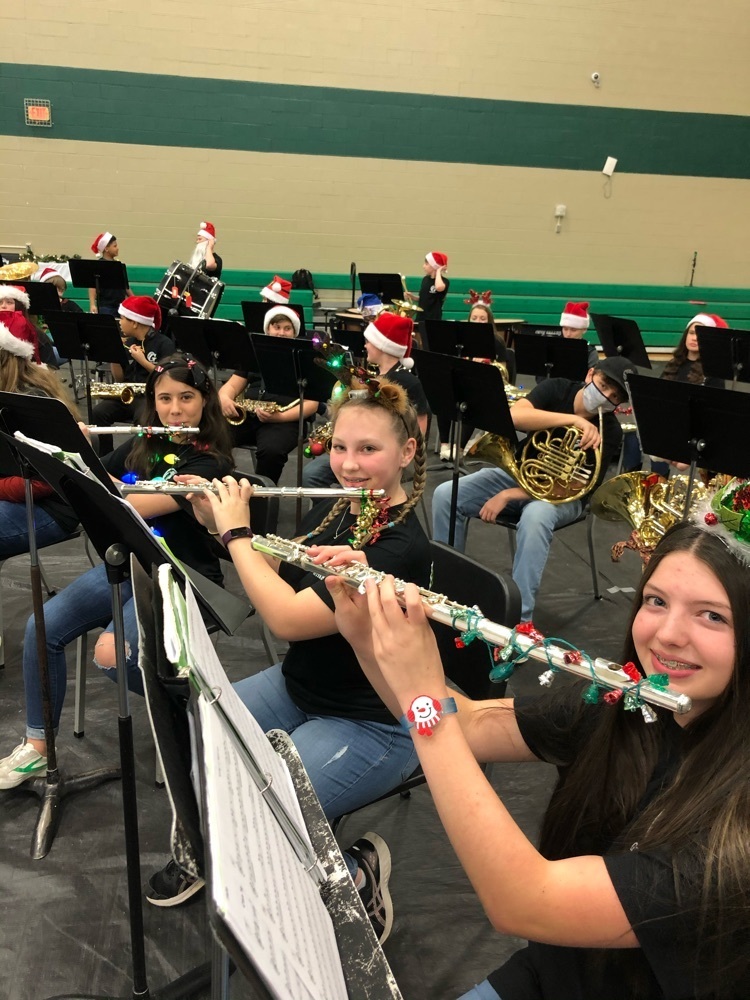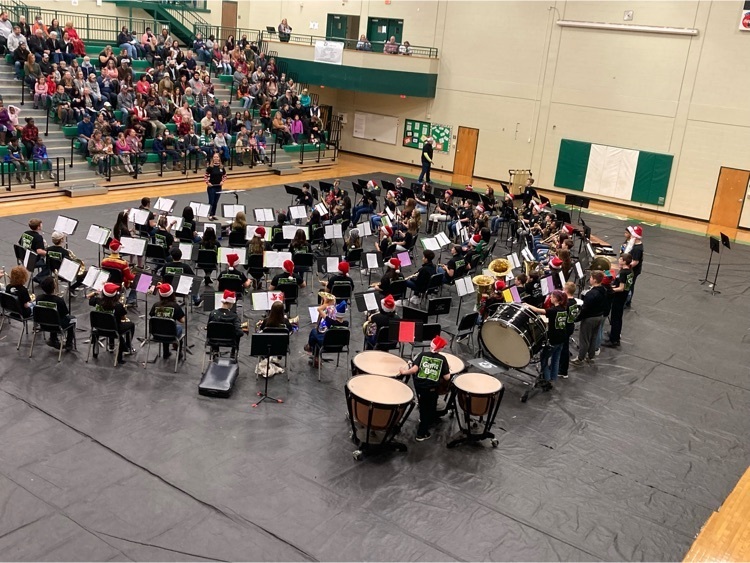 Winter Spirit Week is here all week! Also, Friday dismissal is 11:45 am for our middle school.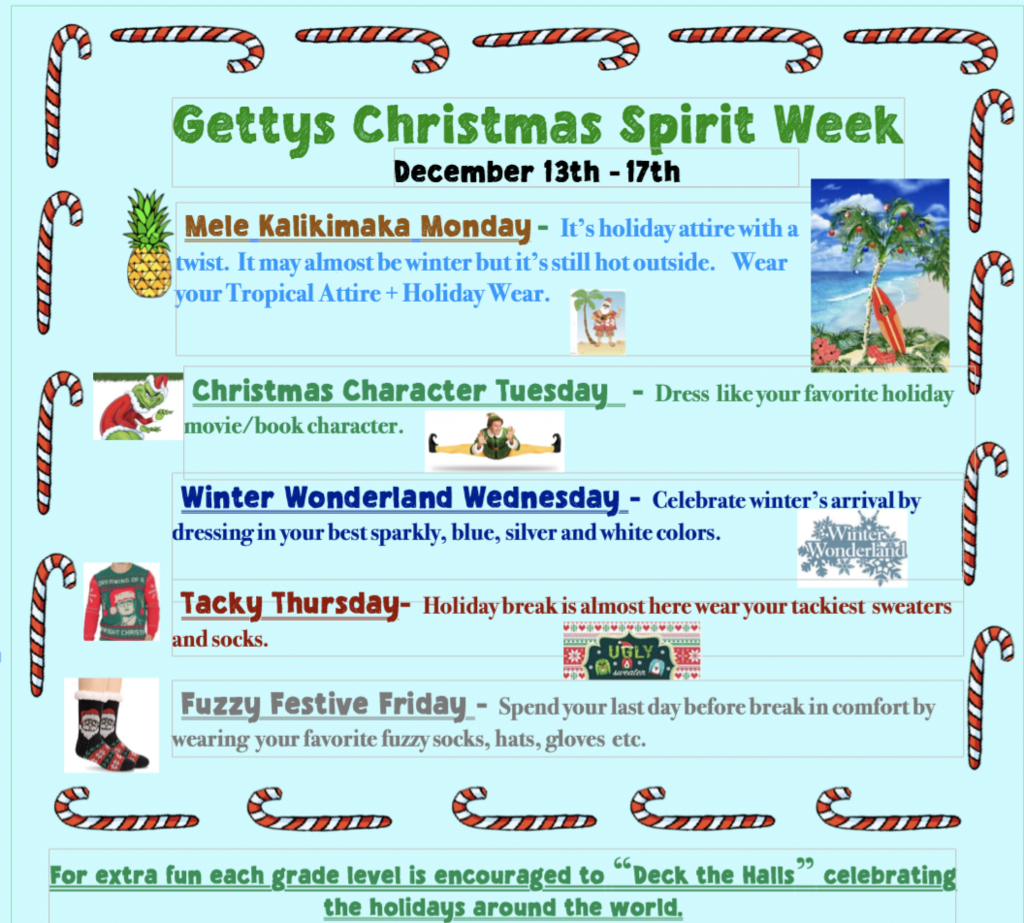 Breaker basketball taking on Robert Anderson tonight at B.B McKelvey gym tonight. Go Breakers!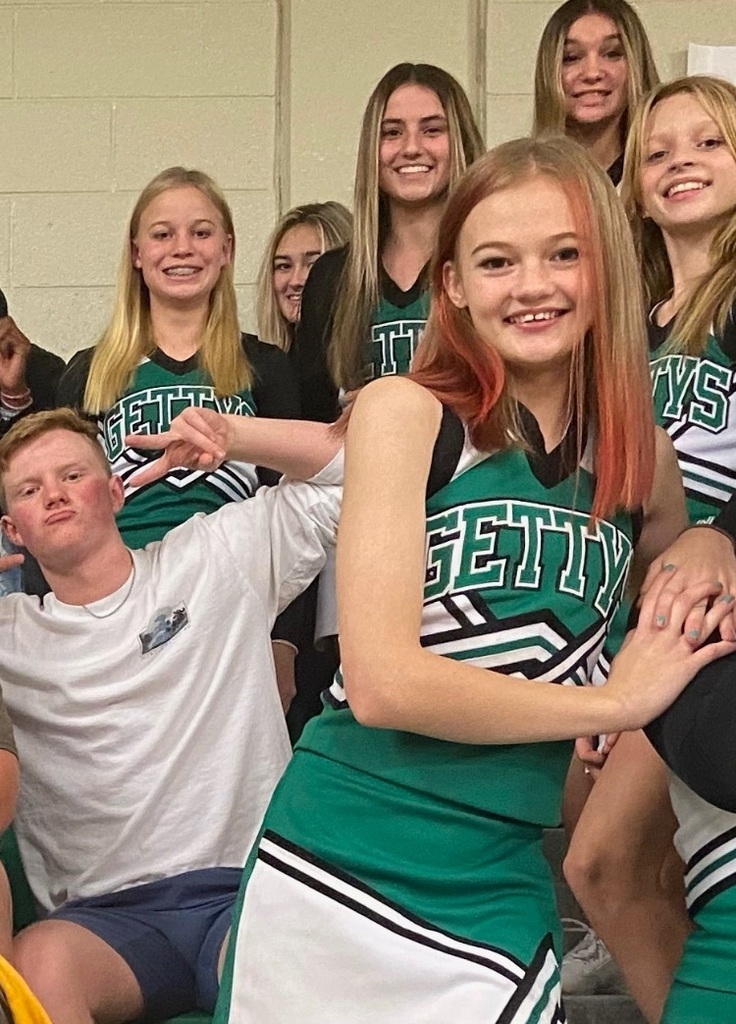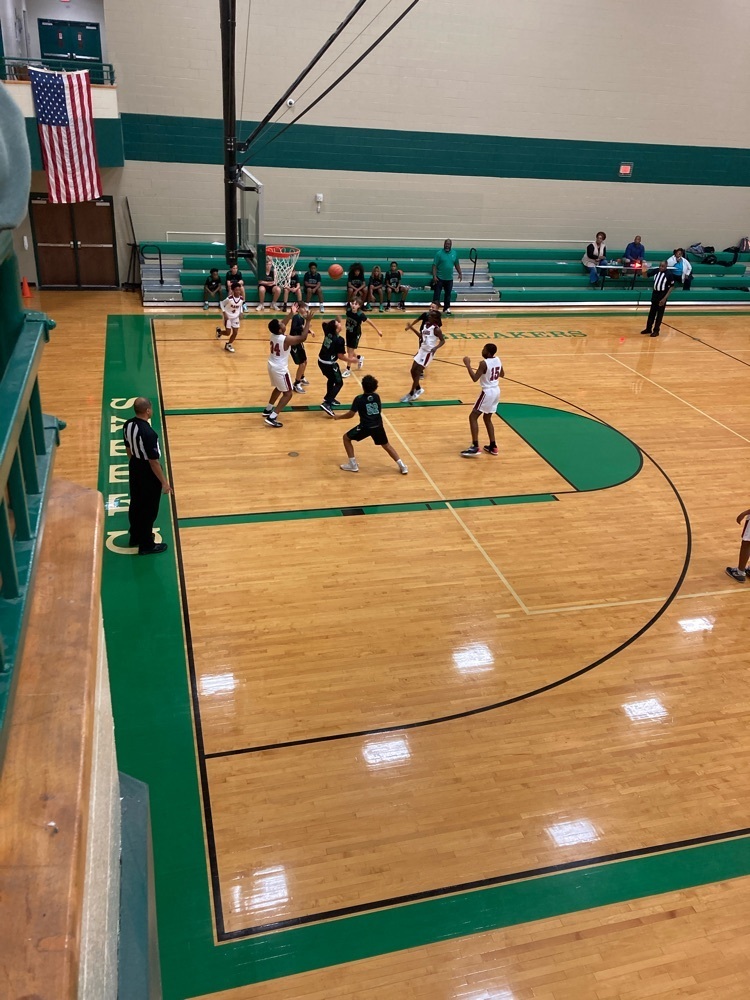 Our Choir, led by Mr. Griffin Lewis, sharing their talents tonight at EFBC and singing wonderful holiday songs!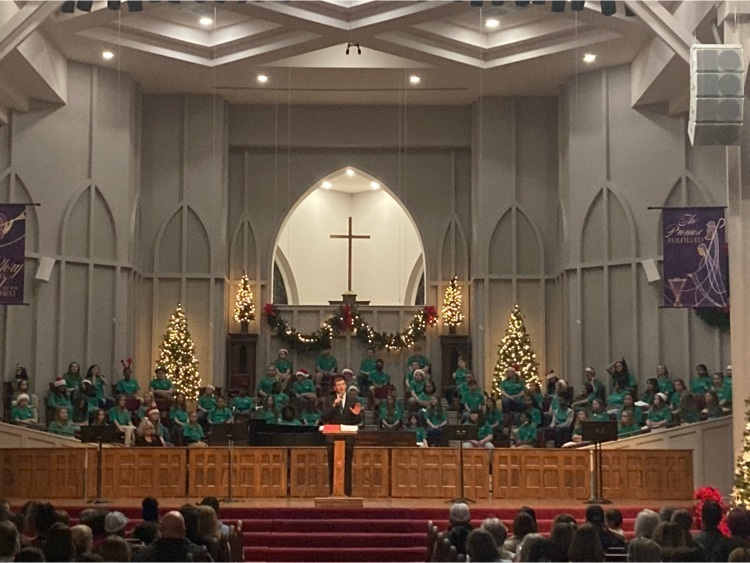 GMS Orchestra students and Ms. Atkins doing a great job getting us in the holiday spirit tonight at their Winter Concert!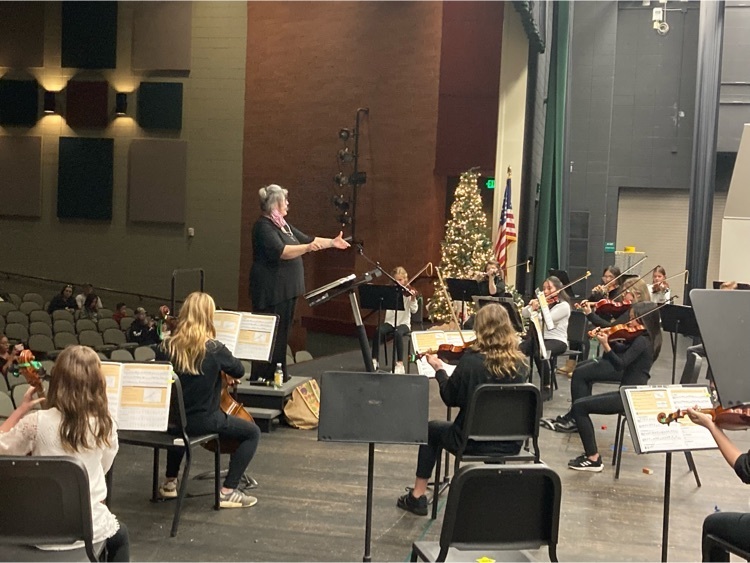 Our 6th grade writers were on parade today at GMS! Our 6th grade ELA teachers used the Macy's Thanksgiving Day Parade as a short unit of study to teach writing an objective summary. Students researched the history of the parade using Macy's interactive website to complete this task. This activity culminated with ELA students building their own parade floats using shoe boxes donated by Under the Carolina Moon! Proud of their parade and work! Happy Thanksgiving!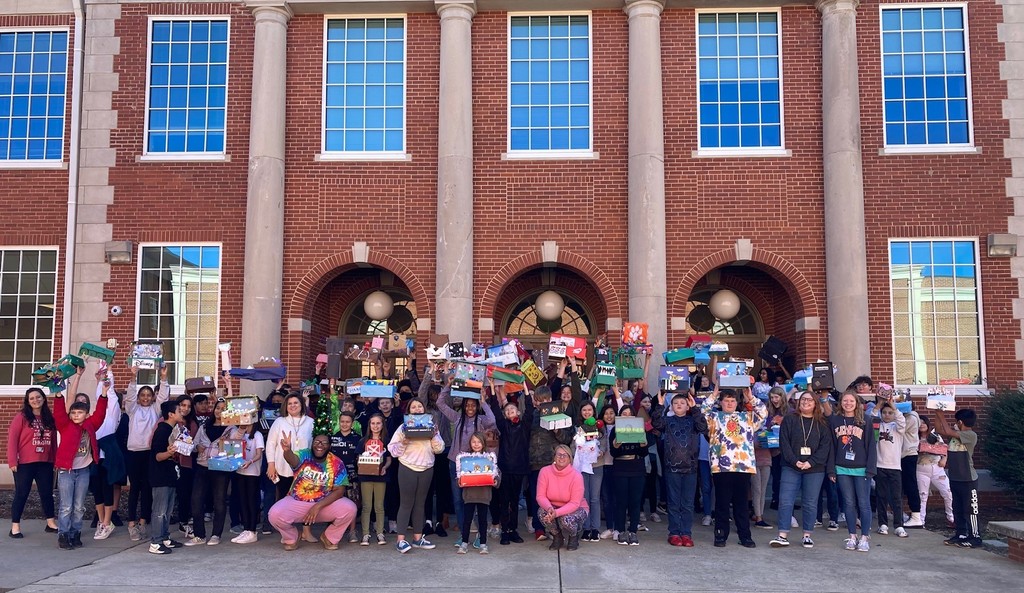 Good luck to our band students traveling to Indianapolis, IN to compete in Grand Nationals with the Easley High School Marching Band tomorrow & Friday!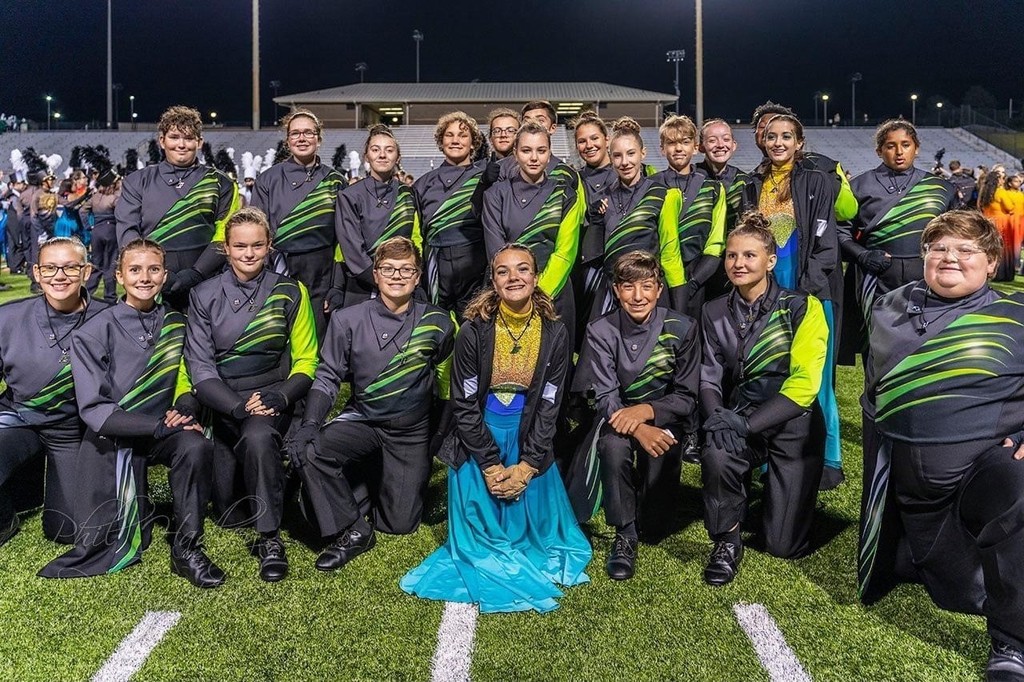 GMS hosting the great strings music of SDPC'S outstanding All-County Orchestra tonight!