Under the Carolina Moon Spirit Night Dec 13th!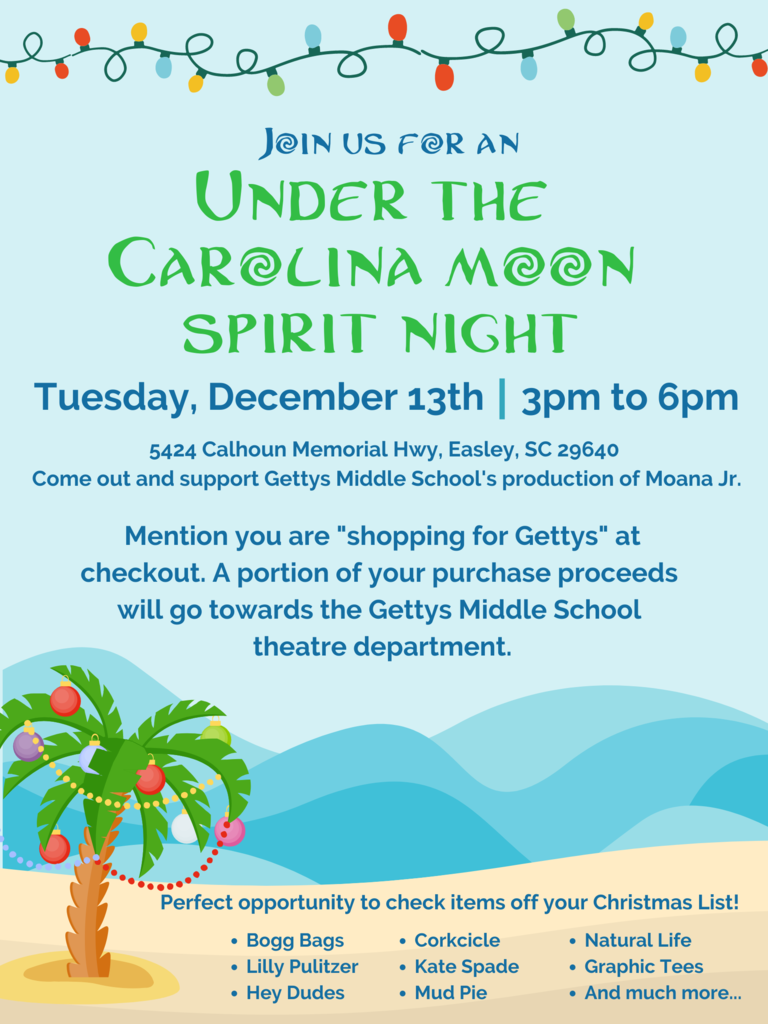 Thank you to our Chorus students and Mr. Griffin Lewis for their outstanding concert of "Pure Imagination!" We appreciate all of the communities support of our holiday concert! Special thanks to Ansley Burns, Mr. Robertson, Mr. Cooper, EFBC, EHS, Mr. Byrd & Mrs. Lewis.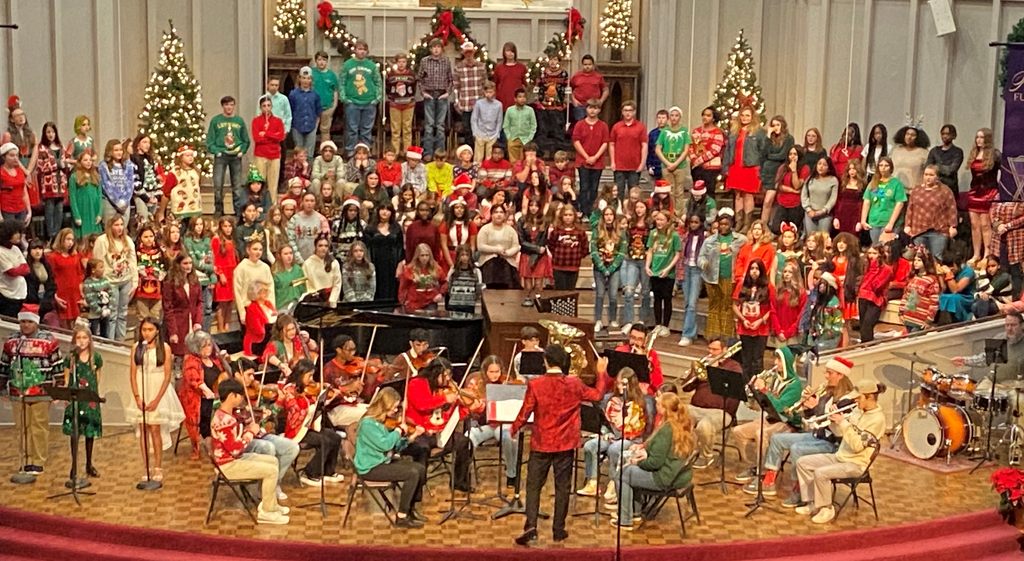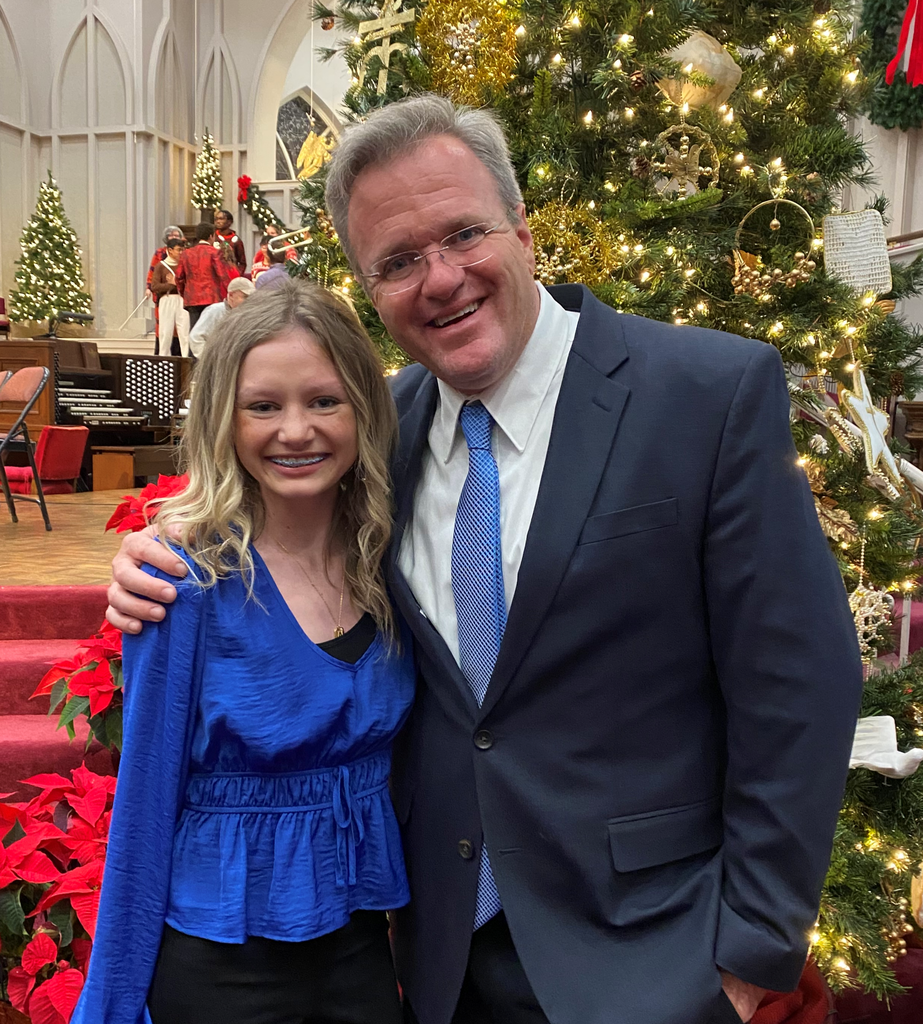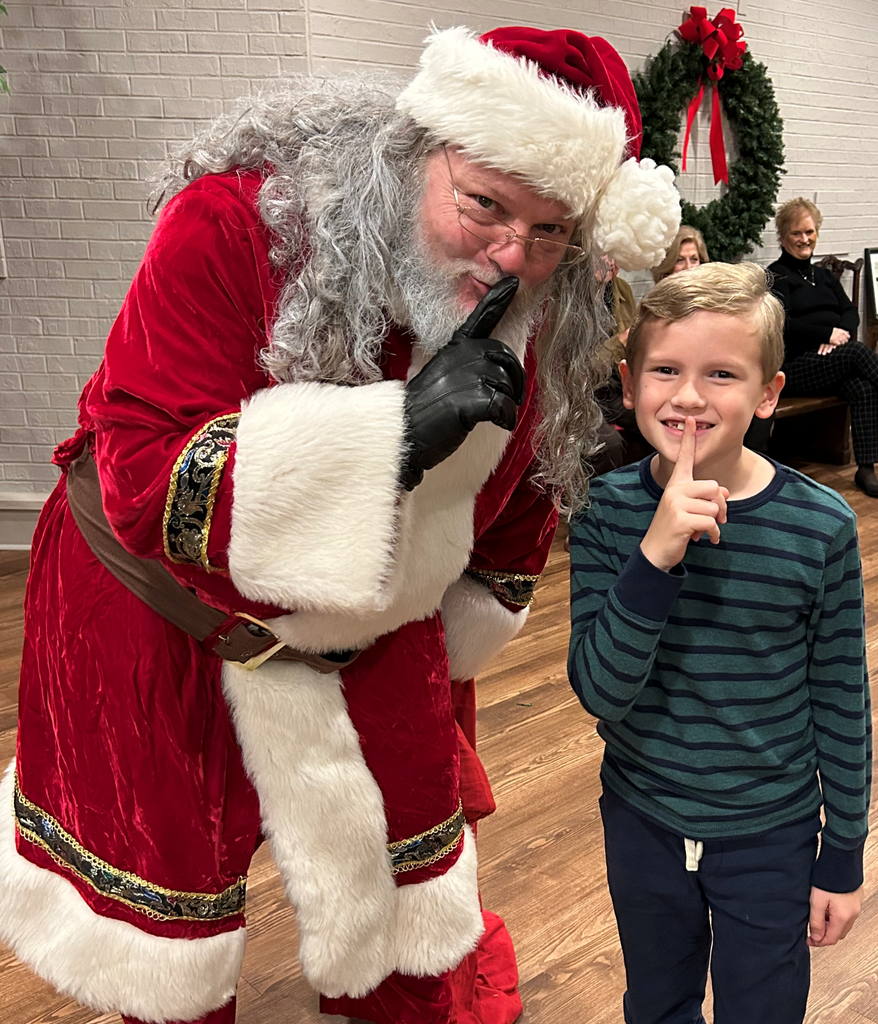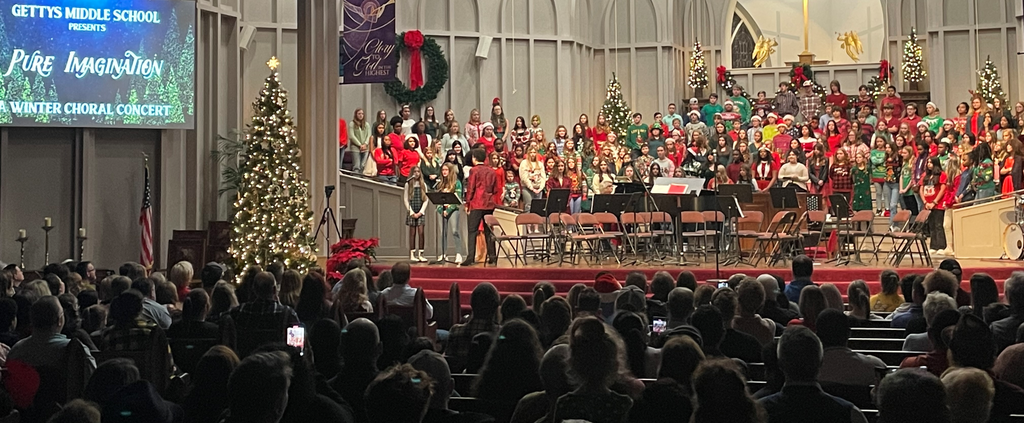 Thank you to the Easley Area Museum and volunteers Mr. Cutchin and Mrs. Caldwell that taught our History Club students a wealth of stories about our town and community. We saw many rare artifacts and encourage you to visit the museum just blocks from the school on S. Pendleton. They are open Saturday and Sundays from 1-5 pm. We appreciate Mrs. Bishop and Mr. Crawford that led this field trip today!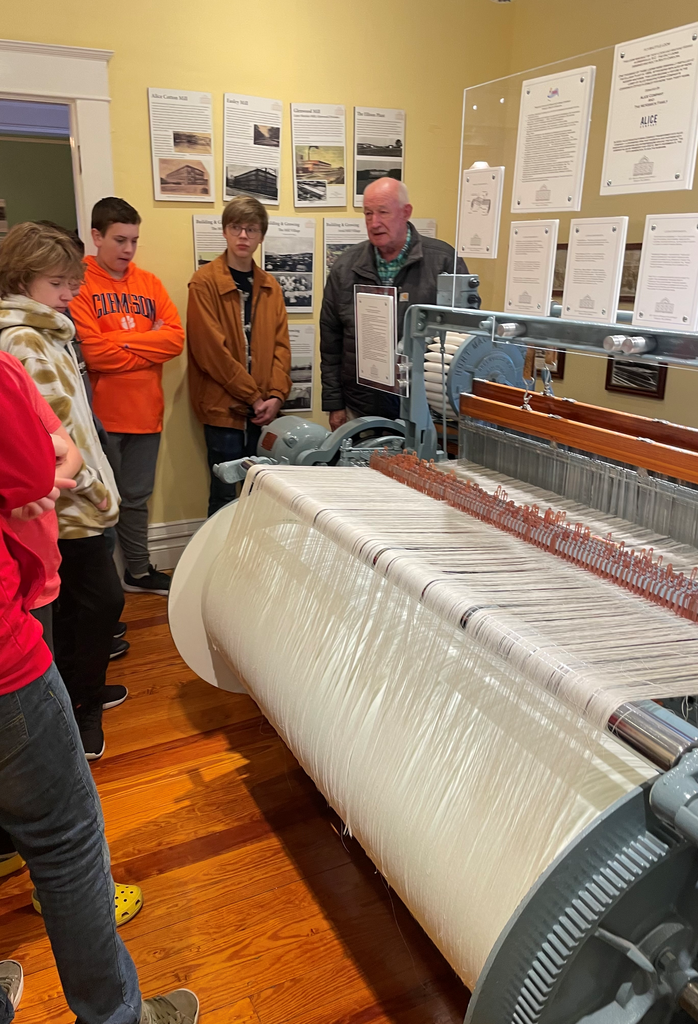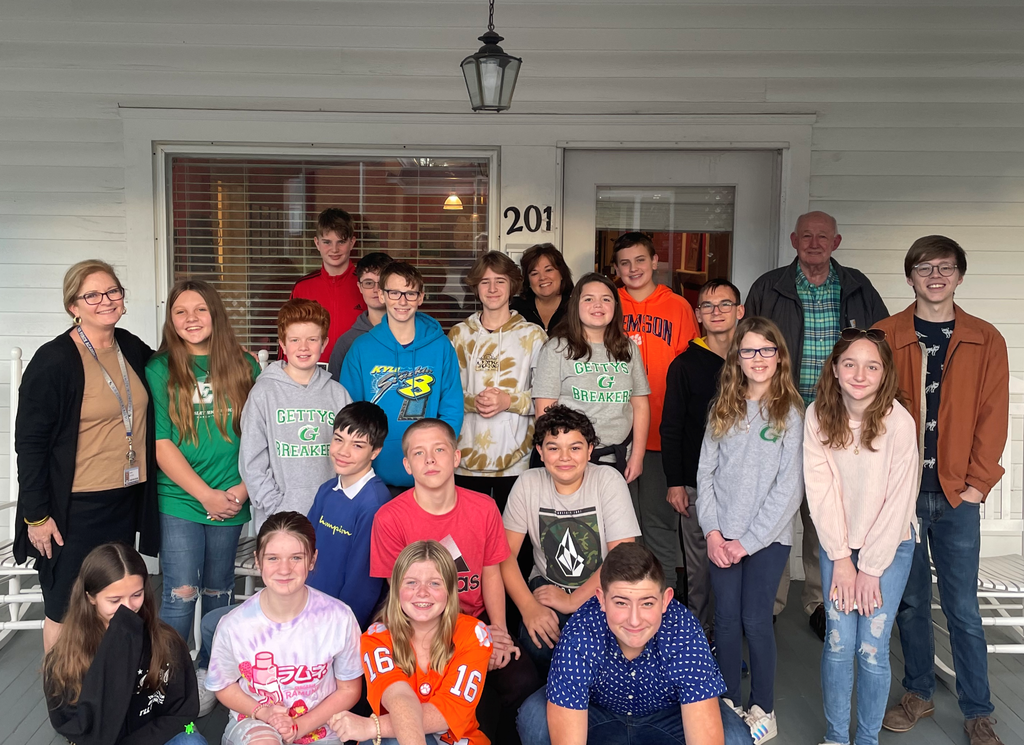 Today is the last day to nominate a teacher in SDPC to participate in the Extra Yard for Teachers challenge. In partnership with Eckrich, the Extra Yard for Teachers is giving teachers the chance to win $1 Million to fund classroom resources! If selected, your teacher will be able to participate in the throw during the Clemson University vs. Miami game on November 19, 2022, where they will be eligible to win $1 million to fund classroom resources. Nominate a teacher today at: bit.ly/3A45Yrk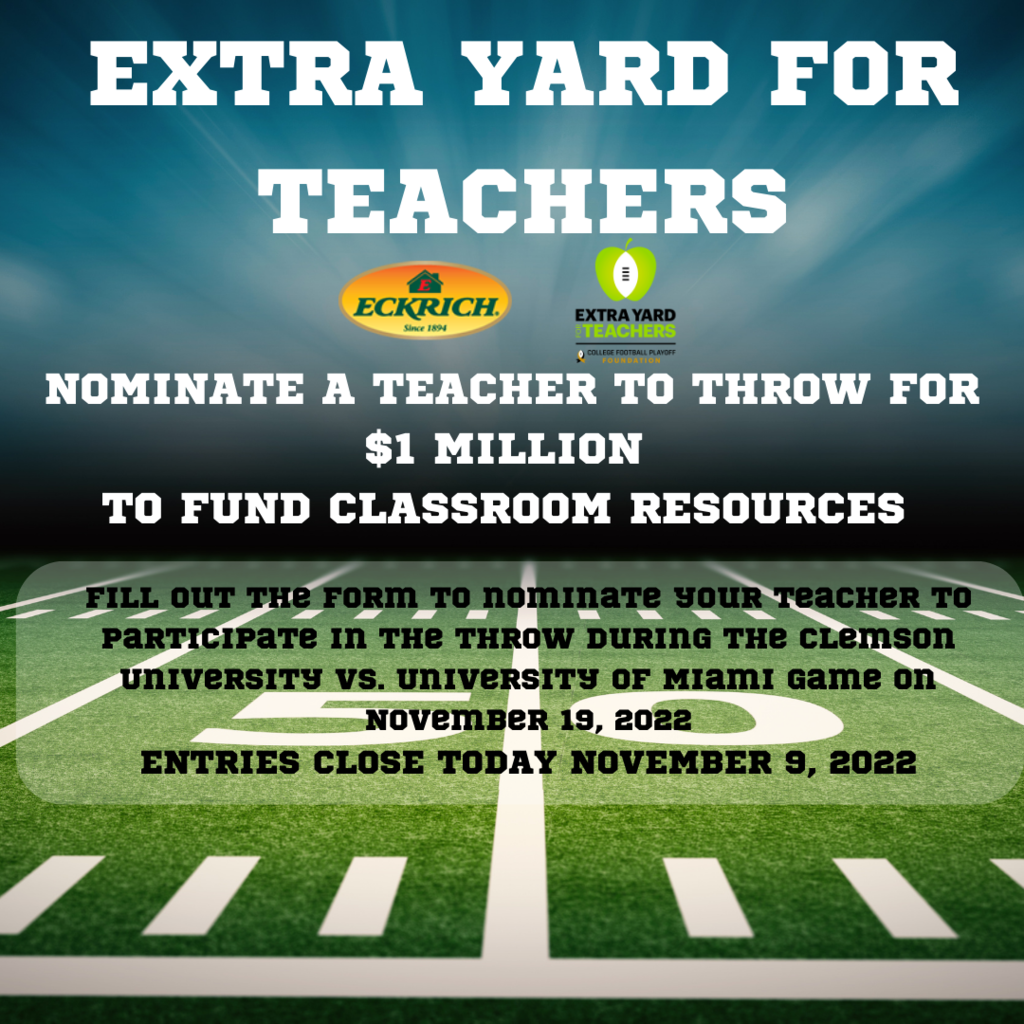 A blessing to honor our school's history tonight while appreciating our present 8th grade student athletes of football players and cheerleaders at Brice Field in Larry Bagwell Stadium. We love our students, Easley and our community!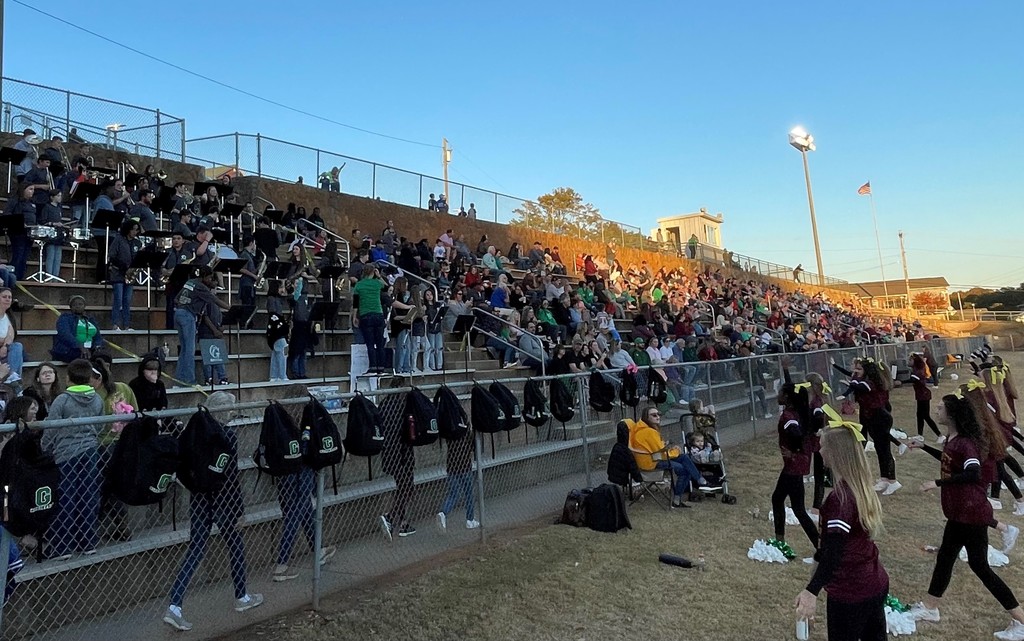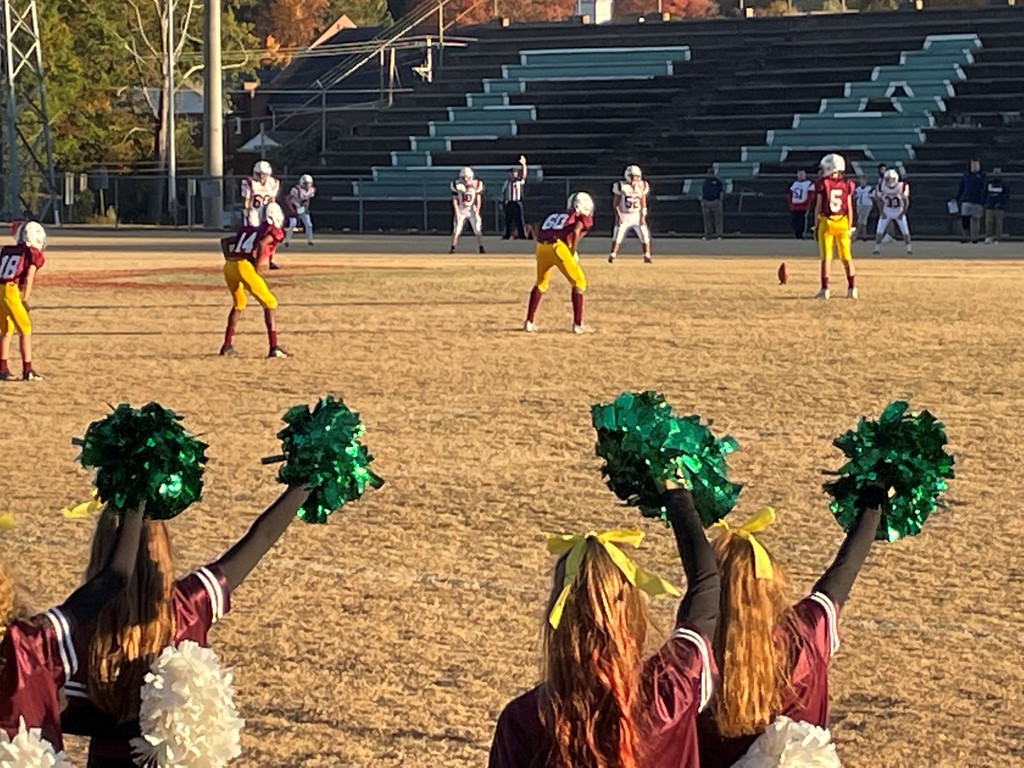 Thank you to our alumni and families that came out tonight for our EJHS football night! All week long we have taught our students our history from EJHS to now and the great people that contributed. Freddie June Jewsbury (formerly Lusk) escorted her grandson. Mrs. Jewsbury attended here from 1953-1955. Other alumni brought out their maroon and gold on this special night!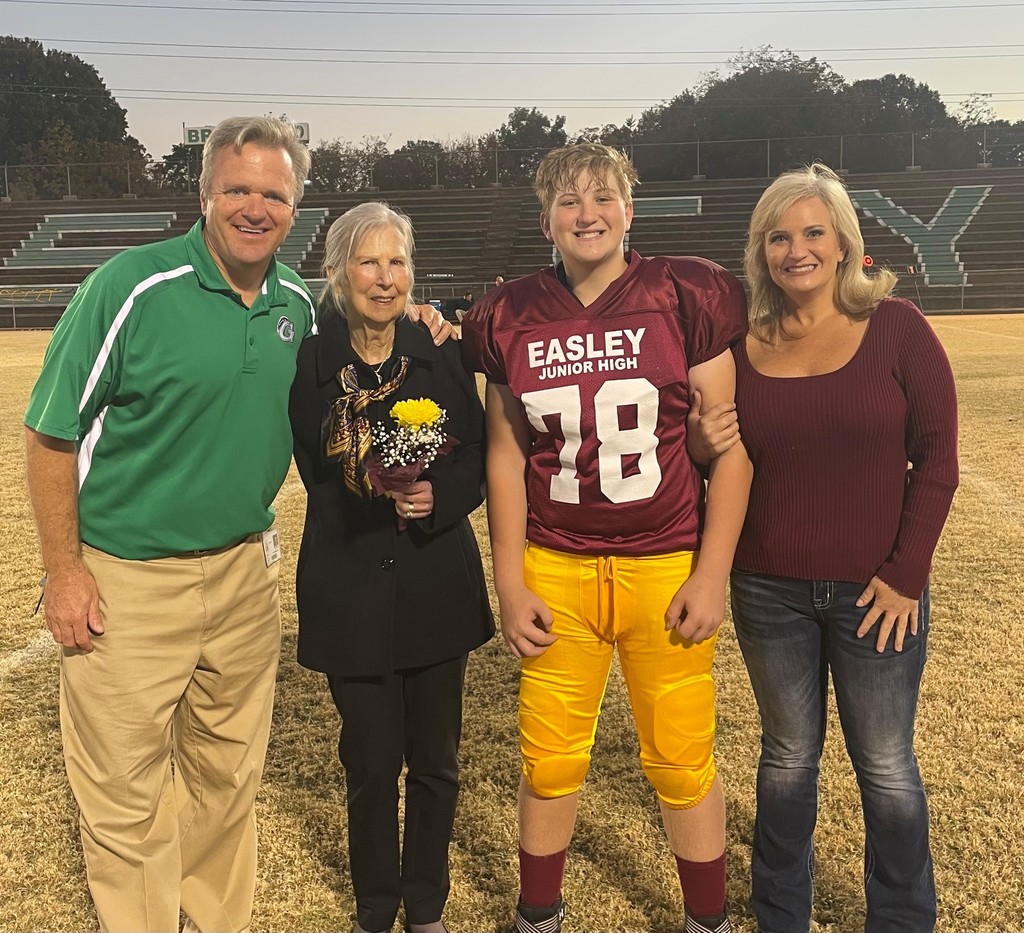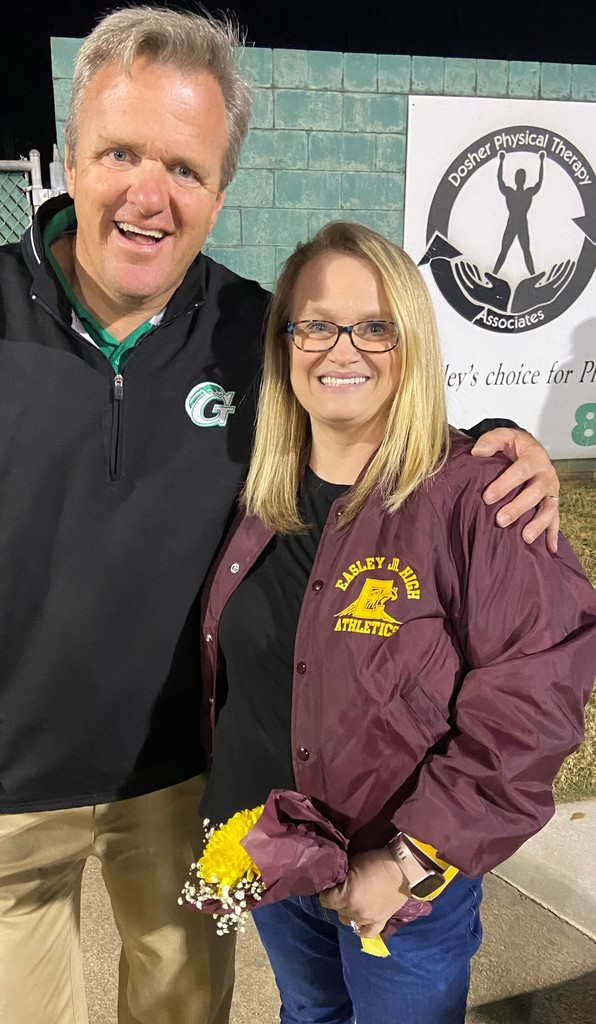 Join us tonight at Brice Field as we honor our school's history in wearing our throwback maroon and gold Easley Junior High colors at our 8th grade Recognition Night game vs Pickens at 6 pm. Chic-fil-A food truck will also be there as well as the GMS Pep Band! See you there! Go Breakers!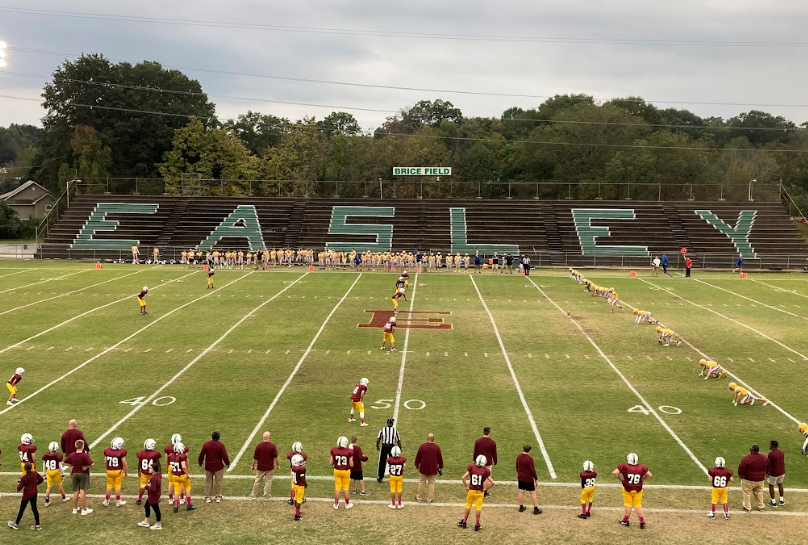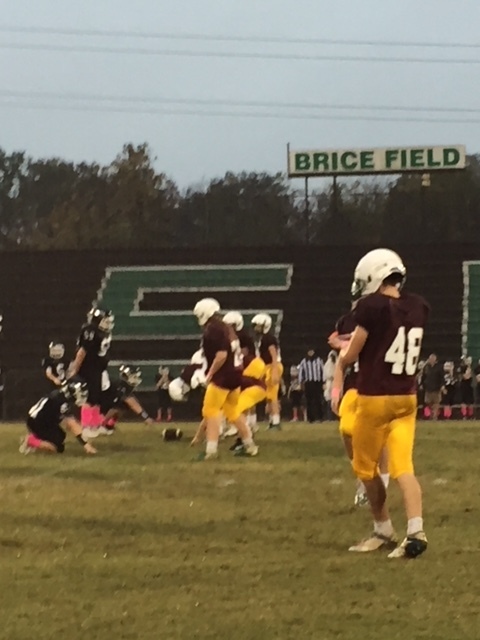 Thank you to all that came out to our Go Lime Green Mental Health Matters football game! We appreciate your support in pledging to make sure mental health matters!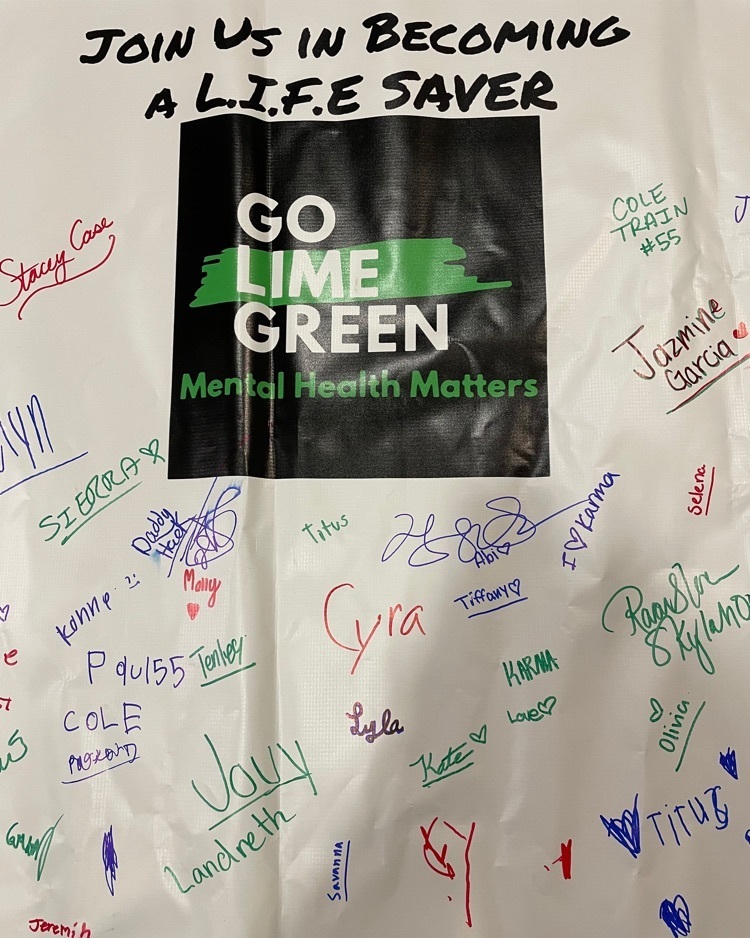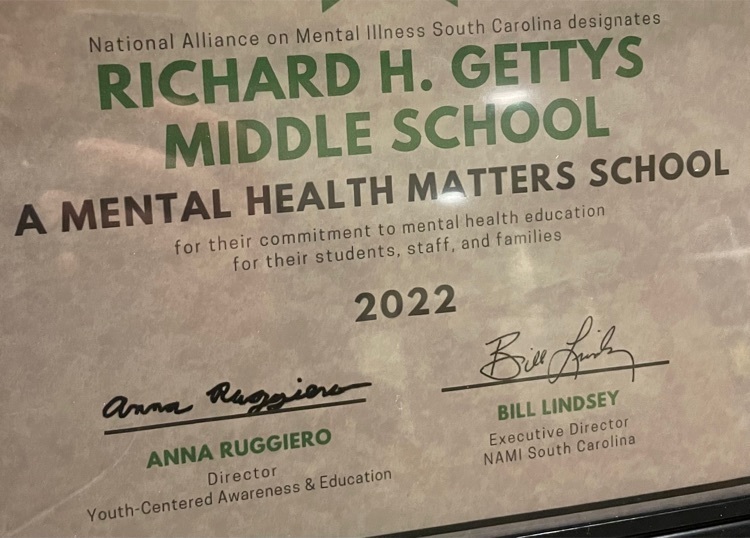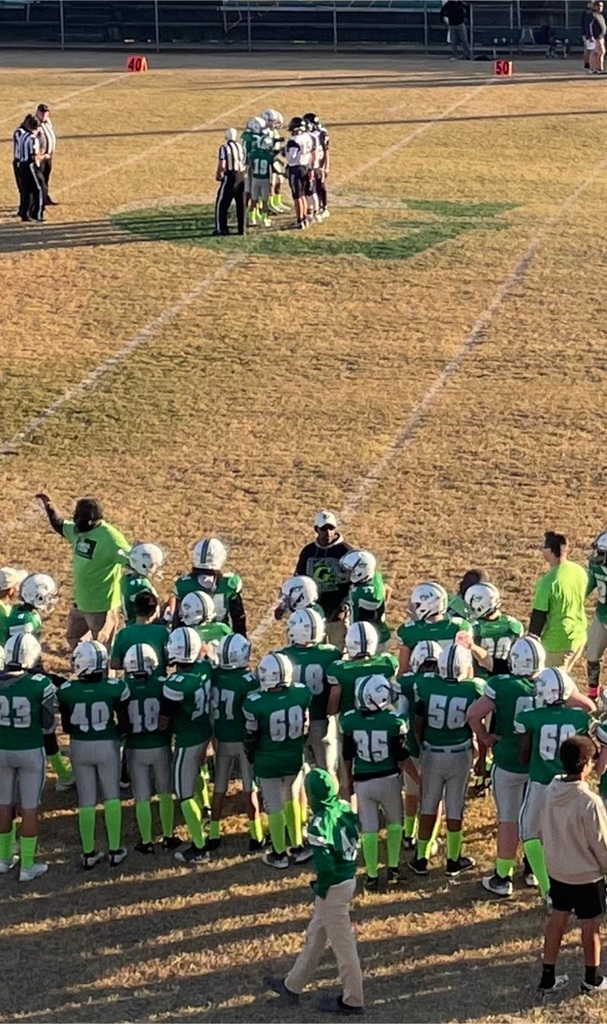 Join us Thursday night, October 20 at 6pm as we bring mental wellness into the "Lime" Light as we partner with NAMI, the National Alliance on Mental Illness, to remove the stigma of seeking mental health support. Our football game vs RCE will highlight mental health support so wear lime green to support the initiative.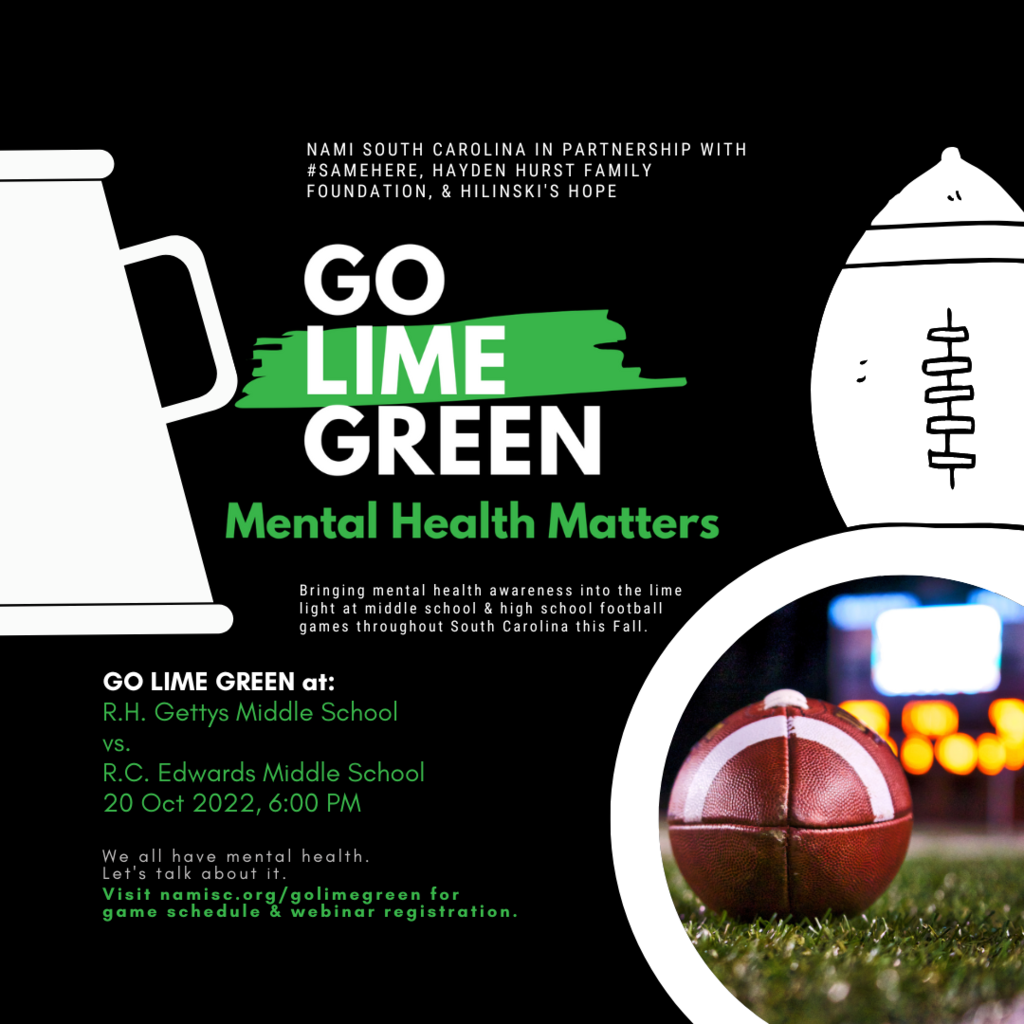 Congratulations to 7th Grade Volleyball team! 7th grade Tournament and Regular Season Champions!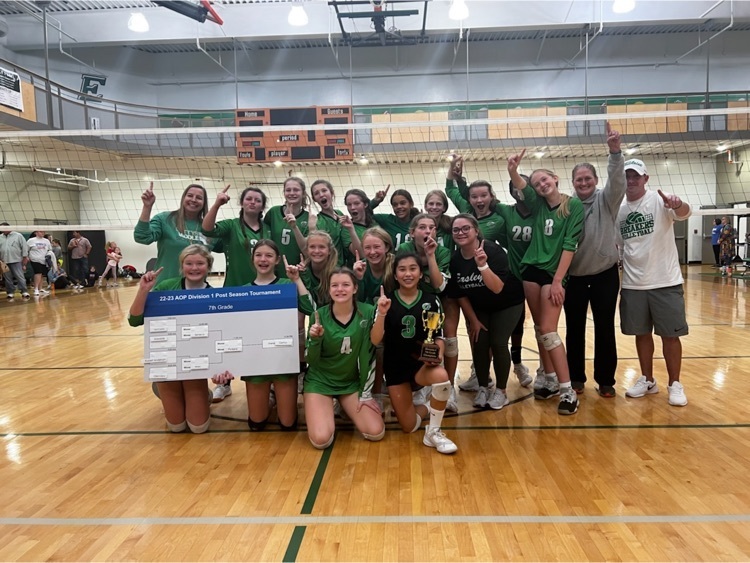 Sporting Event Change: The Getty Middle School Football game at Seneca that was scheduled for tonight has been cancelled due to field conditions and weather. This game will be rescheduled for November 2 at 6 pm at Seneca. Since there will be no football game today, GMS is announcing the following practices: • GMS Cheer will practice in our auditorium until 5 pm • GMS Football will practice on Brice Field until 5:30 pm Gettys Middle School will continue with practice today for cheer and our football players.

Gettys Middle congratulates Mrs. Roberts, 6th grade Social Studies, as our September Teacher of the Month. Our students nominate teachers and over 240 student nominations were received. Student love that Mrs. Roberts works hard, is fun and helps them stay focused. Kim Acker of Pizza Inn-Pickens supports educators and provided a prize package to Mrs. Roberts. We are thankful to partner with the Pizza Inn Cares Program!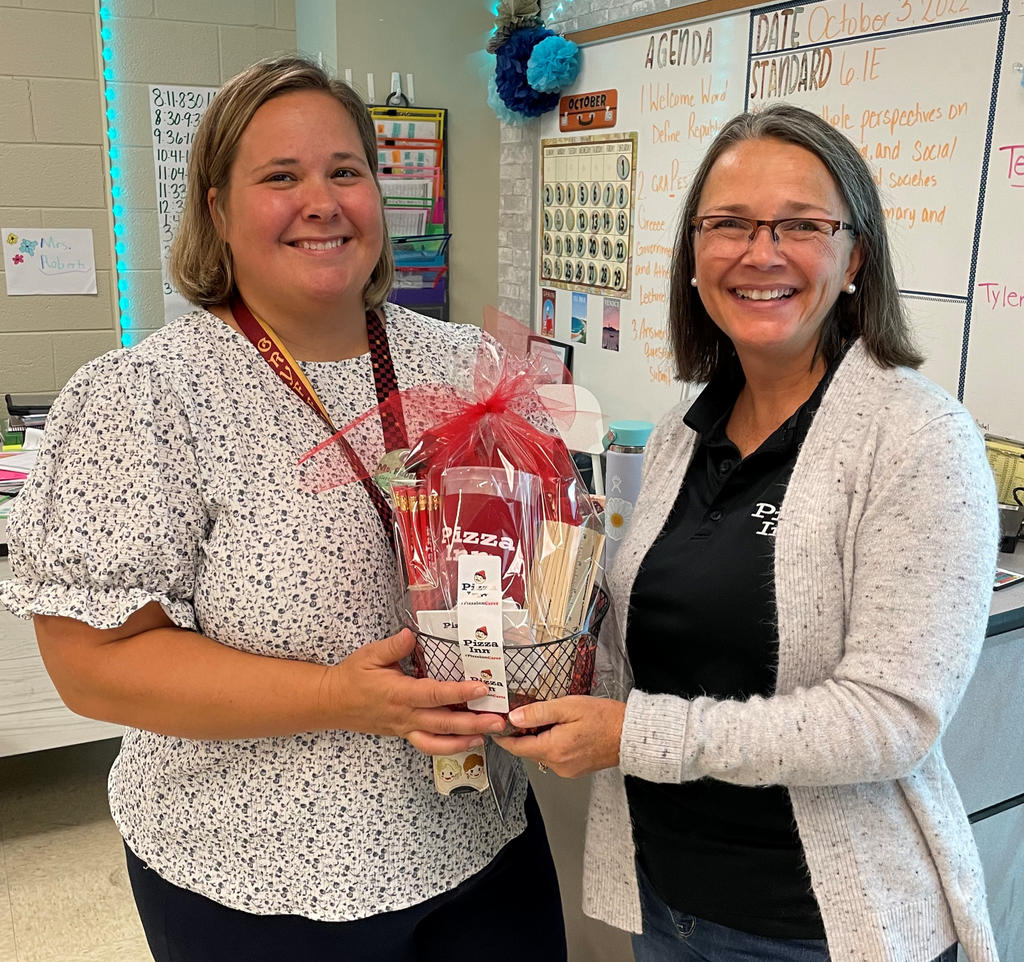 Thank you for a great Spirit Week and pep rally! Gettys staff loved celebrating our students with a pep rally this week after a three year pause. Our students deserved it and loved the school pride. Awesome experience to hear 1,287 of our students cheering together for the Green and White!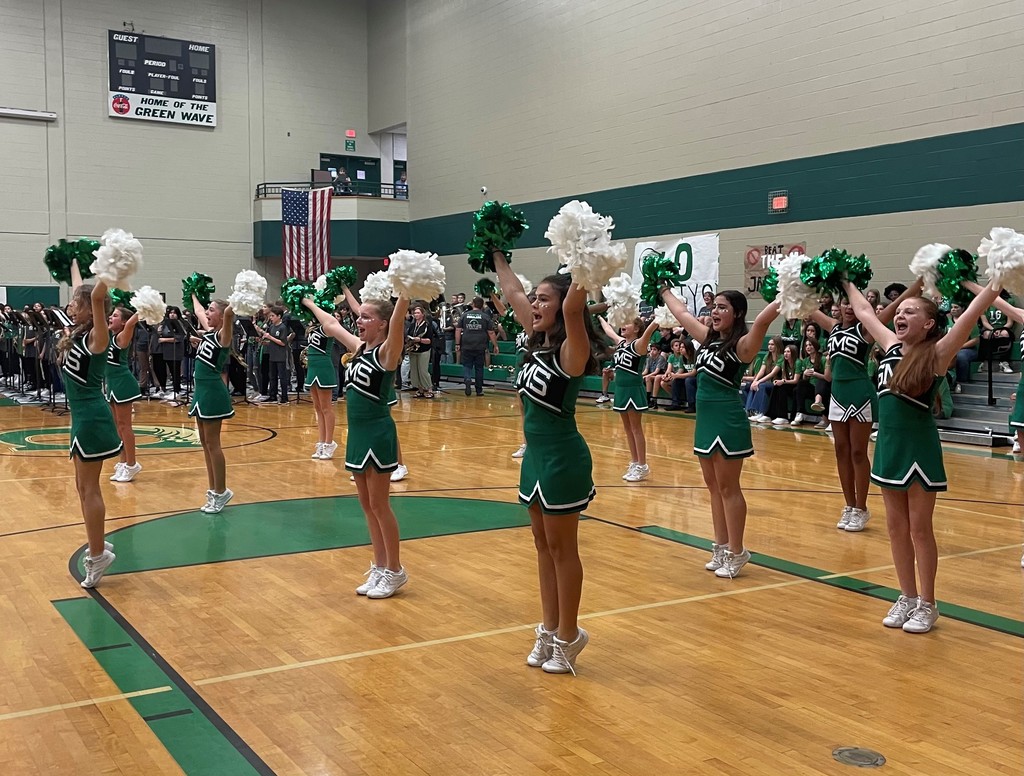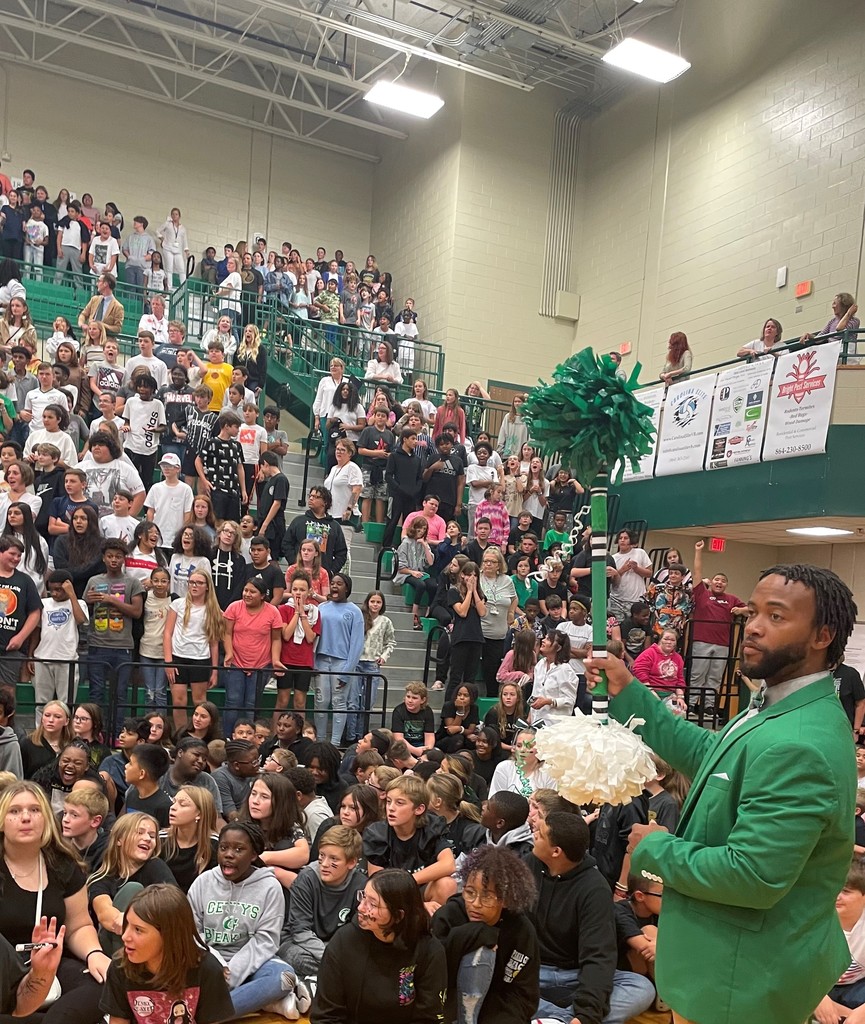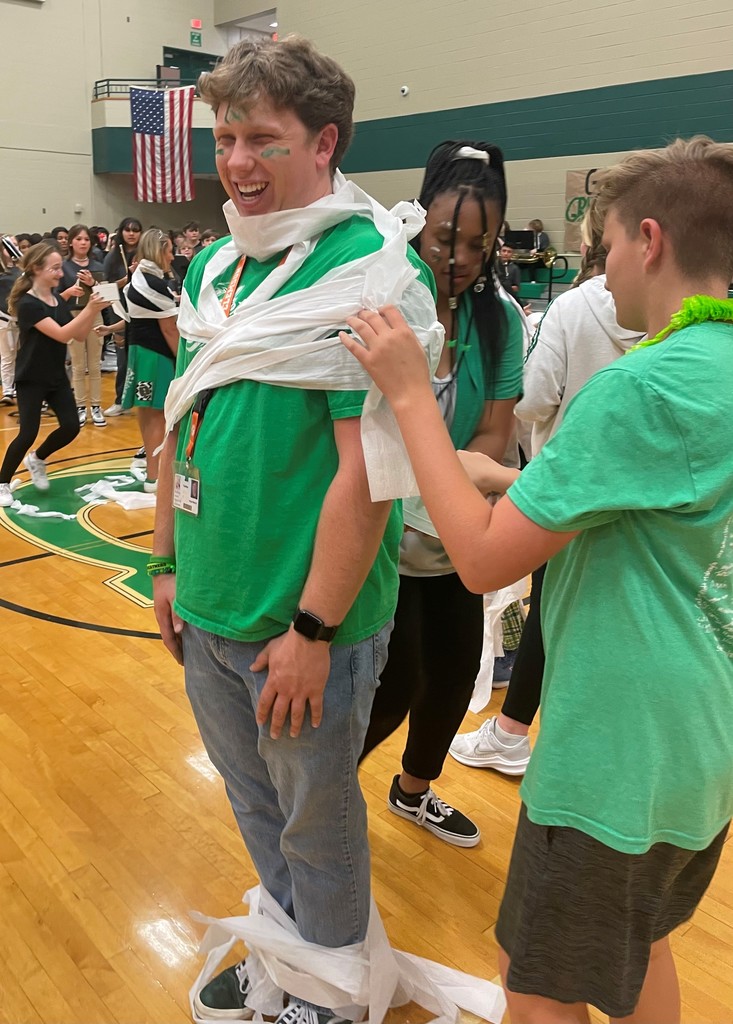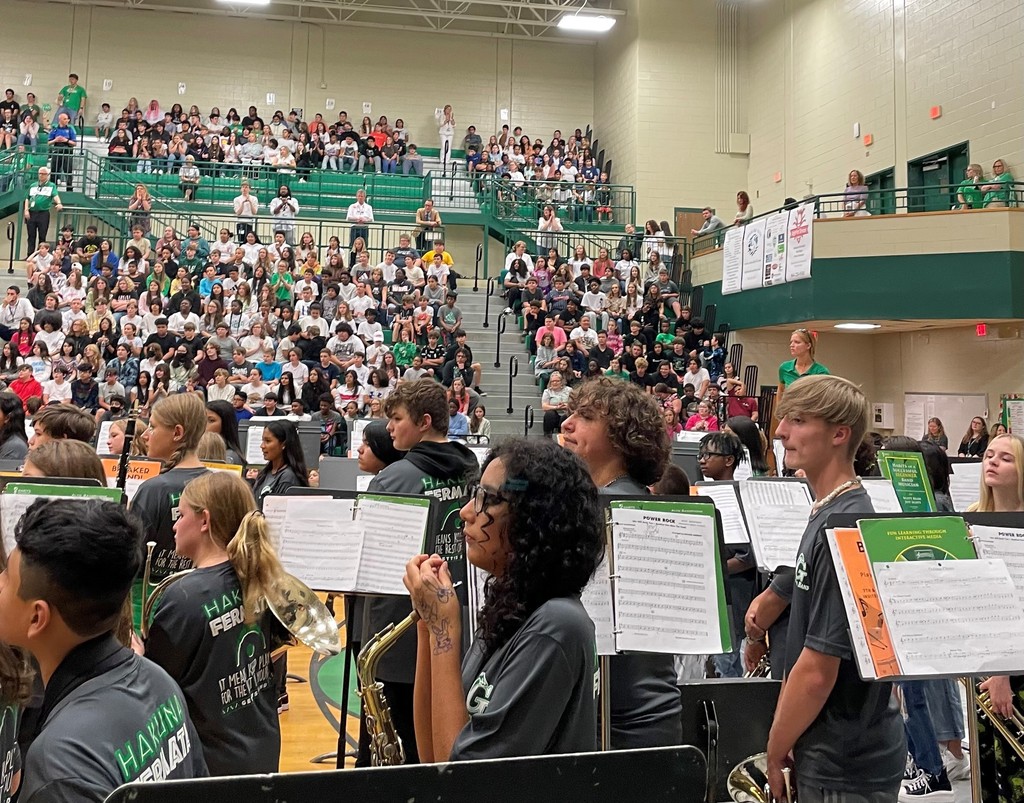 Mr. Rice, 7th grade Assistant Principal, and Gettys Middle enjoying Easley Recreation Appreciation Volleyball Night at our match! We support all in our volleyball community and look forward to many of these young volleyball players joining GMS Volleyball in the near future!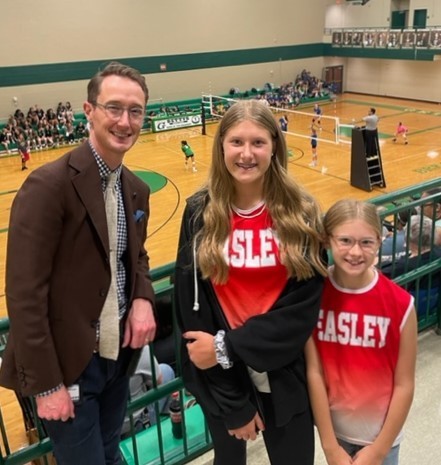 Tonight SDPC honored our outstanding Teacher of the Year, Mrs. Mindy Dill-6th grade English teacher and Support Employee of the Year, Mr. Jamie Rhodes-Plant Engineer. #GettysGreatness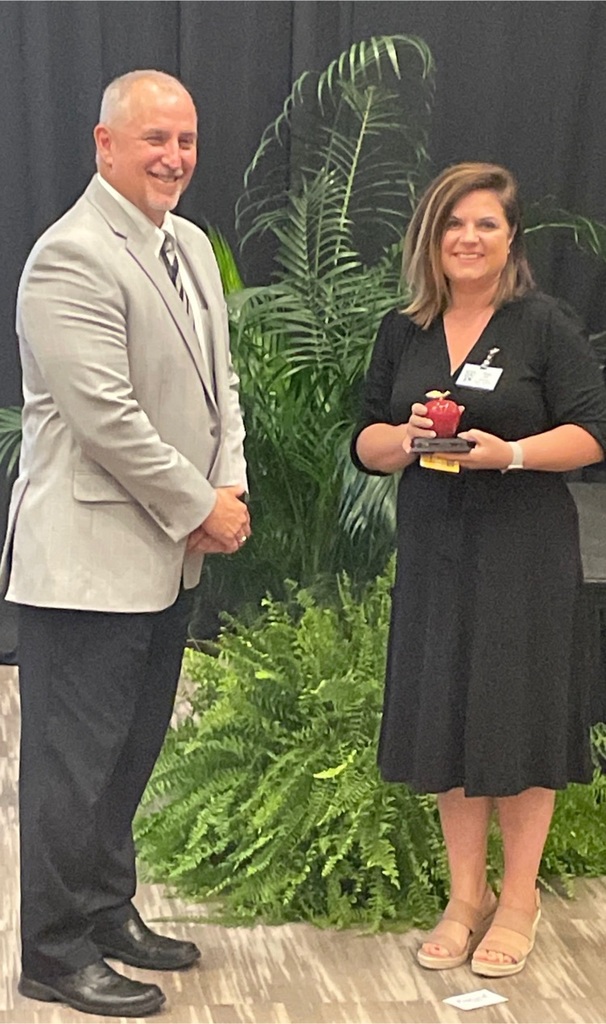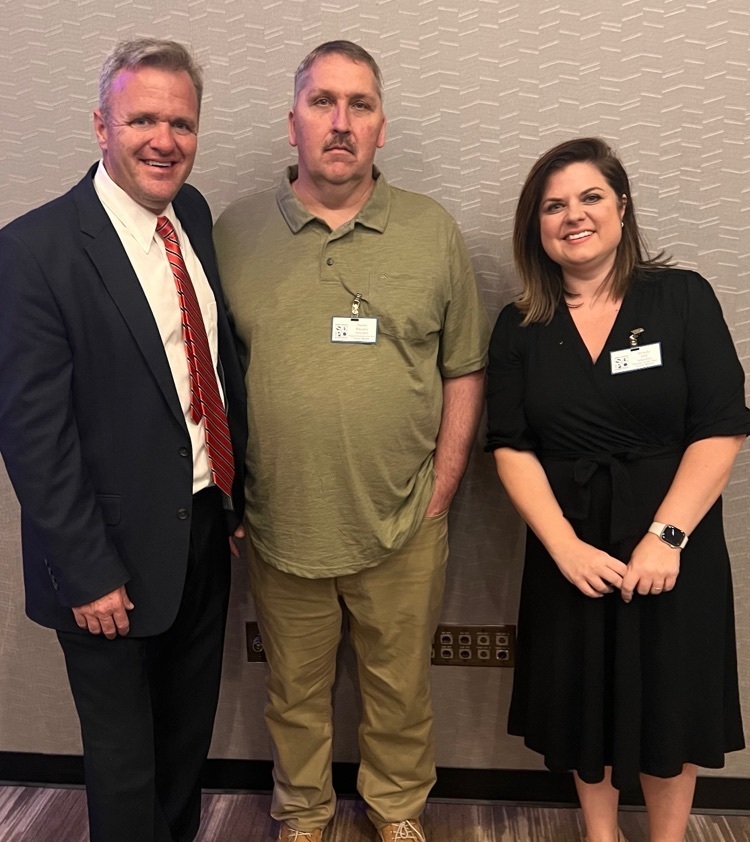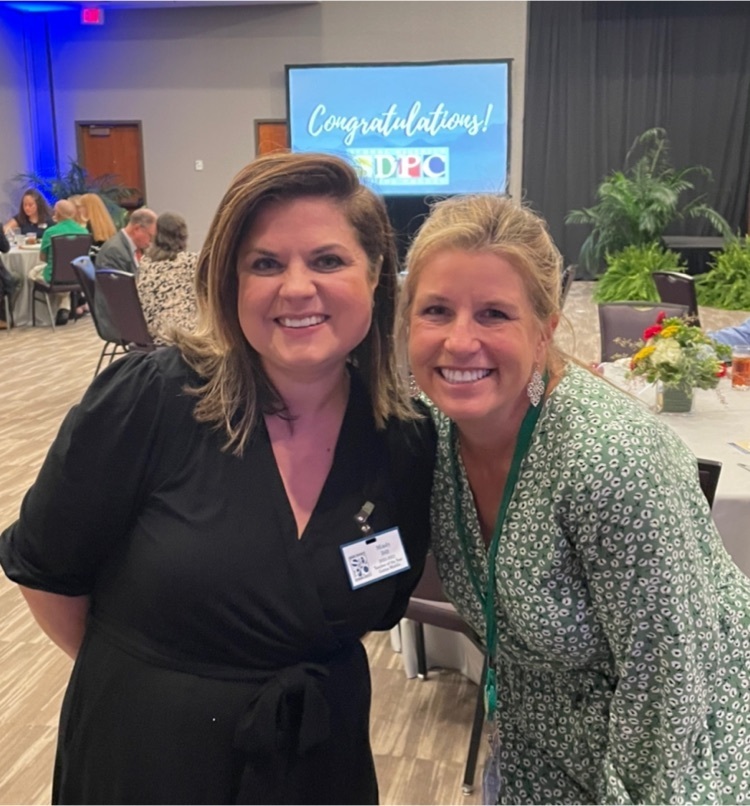 Great sportsmanship and spirt were on display tonight with our student athletes! Proud that our students athletes lead with character! Also, congratulations to Breaker volleyball with 7th and 8th grade teams victorious over Robert Anderson Middle!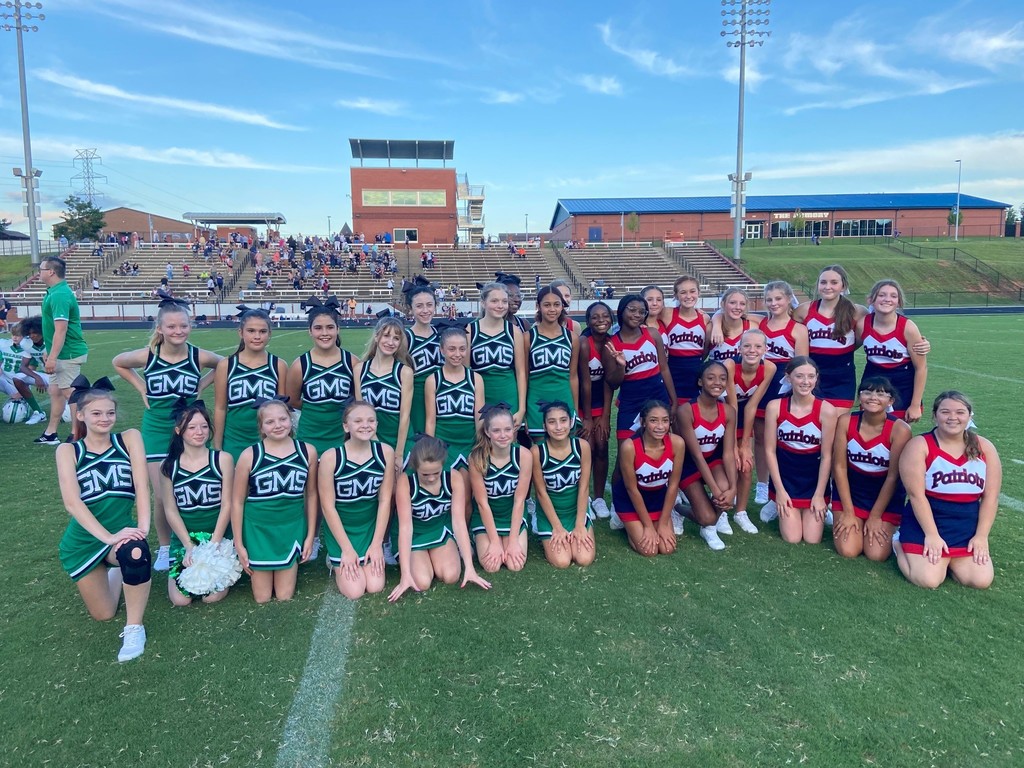 GMS football won at our preseason jamboree! Thanks to all in showing your Breaker pride. Regular season starts next week. Appreciate some of our cheerleaders showing school spirit. Congrats to 7th grade volleyball who was also victorious tonight vs Wren!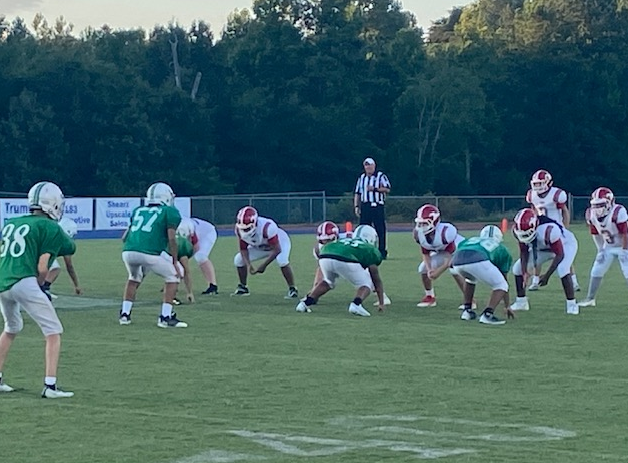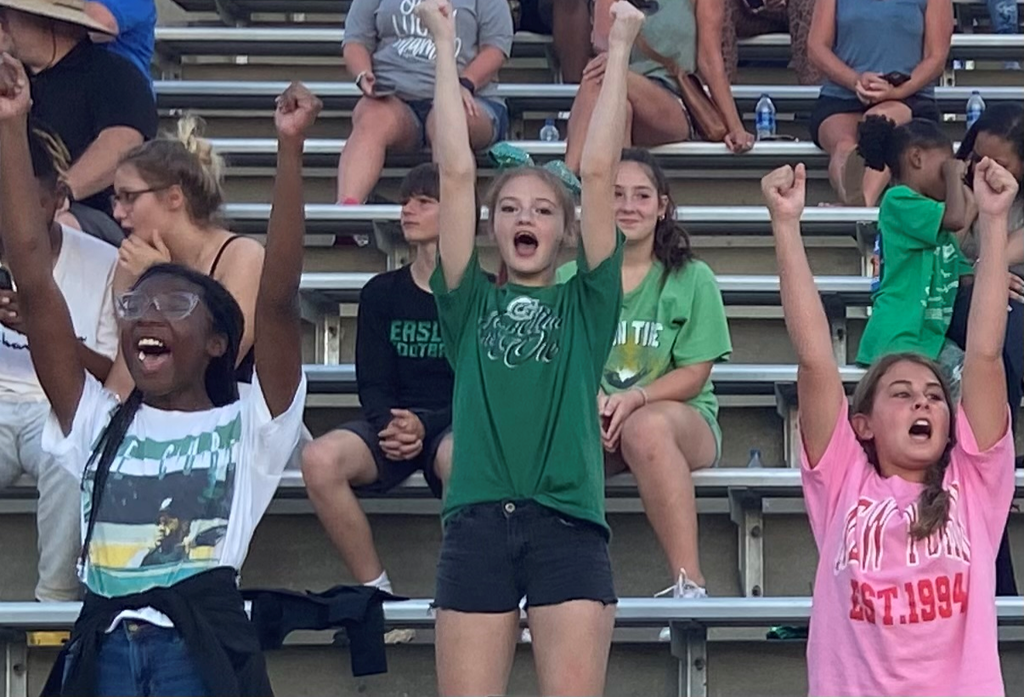 Gettys Middle School has been awarded $751,000 over four years to offer a free after-school academic support program for 2022-2026. Our after-school program, GettysU or Gettys University was secured by Mrs. Alecia Gilcrease, Director. Mrs. Gilcrease can be reached at 397-3900 extension 3941. The South Carolina Department of Education (SCDE) awarded the Nita M. Lowey 21st Century Community Learning Centers (21st CCLC) subgrant to support our students and families. Funds for this 21st CCLC are authorized under Title IV, Part B, of the Elementary and Secondary Education Act (ESEA), as amended by the Every Student Succeeds Act (ESSA). The after-school program offers an after-school snack, teaching and academic support by our certified teachers, resources and supplies for clubs and activities as well as bus transportation home at 5:00 pm without any cost to our GMS families. Applications and information is available in our main office. You must complete the application and receive approval from our Director prior to any attendance and that process typically takes one week for approval.